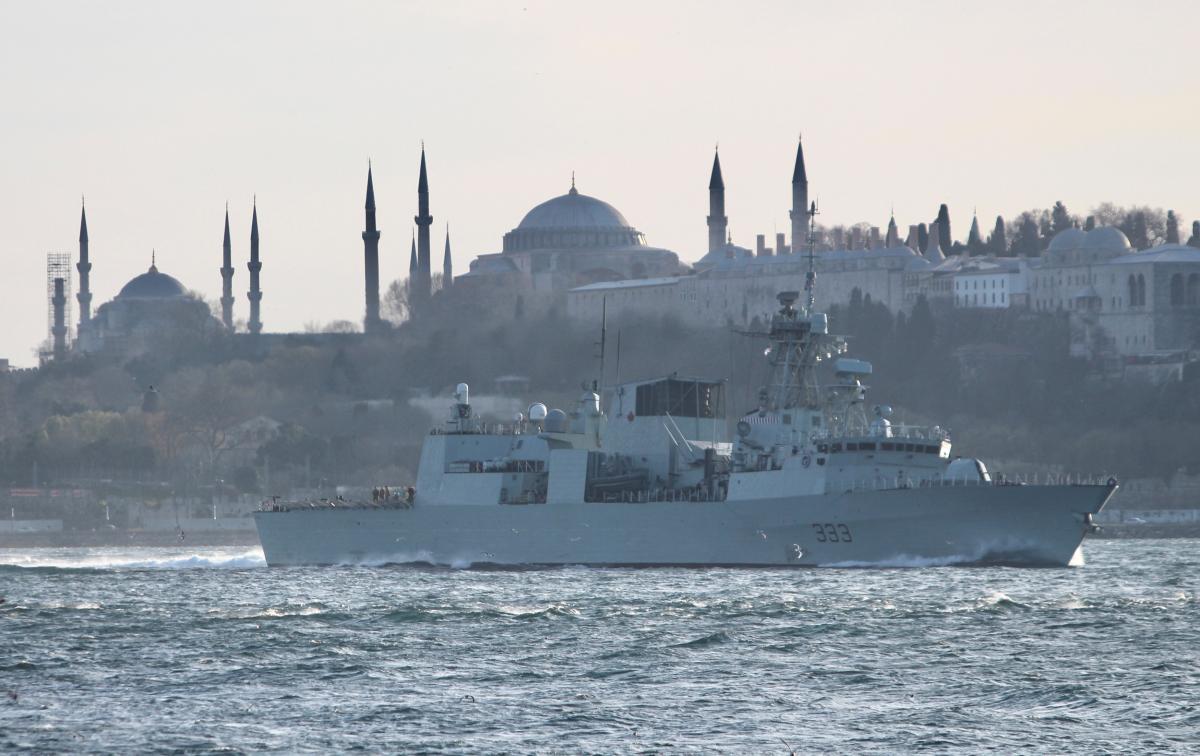 REUTERS
Two Russian naval vessels are closely escorting NATO warships in the Black Sea that are headed toward Ukraine, the Russian Defense Ministry said Thursday.
The commander of a NATO maritime group said Dutch, Spanish, Canadian, Turkish, Romanian and Bulgarian frigates entered the Black Sea on Thursday. The warships are part of the Alliance's defense cooperation exercises taking place on April 8-12, according to a report by The Moscow Times.
An intelligence-gathering ship and a patrol ship of the Russian Navy began to escort the NATO group when it entered the Black Sea, the Russian defense operations center told the RBC news website.
NATO'ya bağlı 3 savaş gemisi İstanbul Boğazından peş peşe geçiş yaptı. Boğaz geçişini tamamlayan gemiler Karadeniz'e açıldı. Gemilerin geçişine sahil güvenlik botları da eşlik etti. pic.twitter.com/gujkqnSquf

— Demirören Haber Ajansı (@dhainternet) March 28, 2019
As UNIAN reported earlier, two of the NATO frigates are scheduled to make a port call in the Ukrainian city of Odesa on April 1.
Russia issued a statement criticizing "frequent visitors" to the Black Sea in January, when the U.S. Navy-guided missile destroyer Donald Cook entered the region. The Russian Black Sea fleet began monitoring the warship at the time as well.
According to international law, vessels belonging to states that do not border the Black Sea path are allowed to stay there for no more than 21 days.