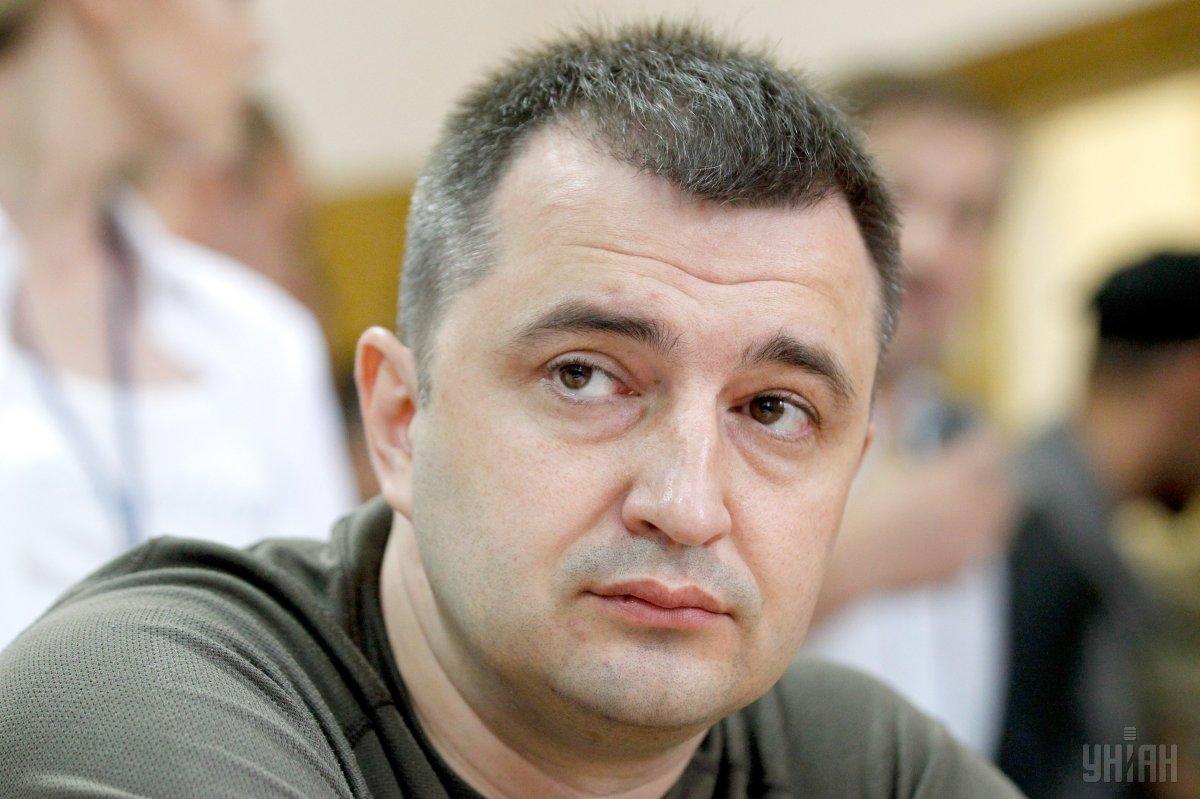 Photo from UNIAN
Deputy Head of the Ukrainian Prosecutor General's Office (PGO) Department of International Legal Cooperation, Head of the Criminal Procedural Management Department Kostiantyn Kulyk has announced that certain documents has disappeared from the Kurchenko case.
According to an UNIAN correspondent, Kulyk made a statement to journalists outside the Prosecutor General's Office on Friday.
"Overnight, documents were taken out of the offices. I don't understand where some of the documents are now. Suspicion notices to Lozhkin, Gontareva, Stetsenko, and Filatov were lifted. I don't agree with this, this was all in accordance with the Criminal Procedure Code," Kulyk stressed.
"I was just told that now, the search of my house and my arrest are being planned, so I will have to go deal with this."
At the same time, the spokesperson for the Prosecutor General, Larysa Sargan, wrote on her Facebook page: "I officially inform you: the PGO did not register criminal proceedings against prosecutor Kostiantyn Kulyk. So we can't be talking about his arrest. "
Read alsoProsecutor Kulyk issues statement on Kurchenko case regarding Poroshenko's entourage
As UNIAN reported earlier, papers with charges over laundering billions of hryvnias of former President Viktor Yanukovych's "family" have been served by the Prosecutor General's Office (PGO) of Ukraine to Ukrainian oligarch Serhiy Kurchenko's accomplices: former head of the Presidential Administration Boris Lozhkin, former Governor of the National Bank of Ukraine Valeriya Gontareva, co-owner of the ICU investment company Kostiantyn Stetsenko, Deputy Head of Presidential Administration Oleksiy Filatov, and others.
In total, 98 persons were served with charge papers, including 12 senior officials of ministries and departments, as well as the National Bank and six heads of regional state administrations in Ukraine.
Via a comment on Facebook on Thursday, Prosecutor General Yuriy Lutsenko provided details on charges brought against senior officials in the case opened against fugitive Ukrainian businessman Serhiy Kurchenko, an ally of ex-president of Ukraine Viktor Yanukovych.
Read also"Stranger things" at PGO: Spokespersons say charges against top officials brought illegally
Later on Thursday, Larysa Sargan, spokeswoman for Prosecutor General Yuriy Lutsenko, and PGO speaker Andriy Lysenko distributed an official statement of the PGO that suspicion notices against former NBU Governor Valeria Gontareva, former head of Presidential Administration Borys Lozhkin, co-owner of ICU Konstantin Stetsenko and deputy chief or Presidential Administration Oleksiy Filatov were announced in violation of law.
The identical statement posted on Facebook by both press officers says the Prosecutor General's Office informs that "the so-called notification of suspicion of V.Gontareva, B.Lozhkin, K.Stetsenko, and O.Filatov was carried out with violation of procedural legislation, which requires sufficient evidence, an order of the prosecutors' group leader, and personal delivery." 
As noted in the statement," none of these requirements were met by prosecutor Kulyk.
Therefore, said persons are not considered suspects in the understanding of Art. 42 of the Criminal Procedural Code of Ukraine, according to the PGO statement.
The legal assessment of the actions of prosecutor Kulyk will be provided by the State Bureau of Investigation, the spokespersons said.
The official statement of the PGO concludes that "election fever clearly spoils people".
The initial report claiming that the suspicion notices have been issued against top officials was published by a U.S.-based Russian-language news outlet Forum Daily. Later, UNIAN published photocopies of suspicion notices against officials in question the agency received at its disposal.