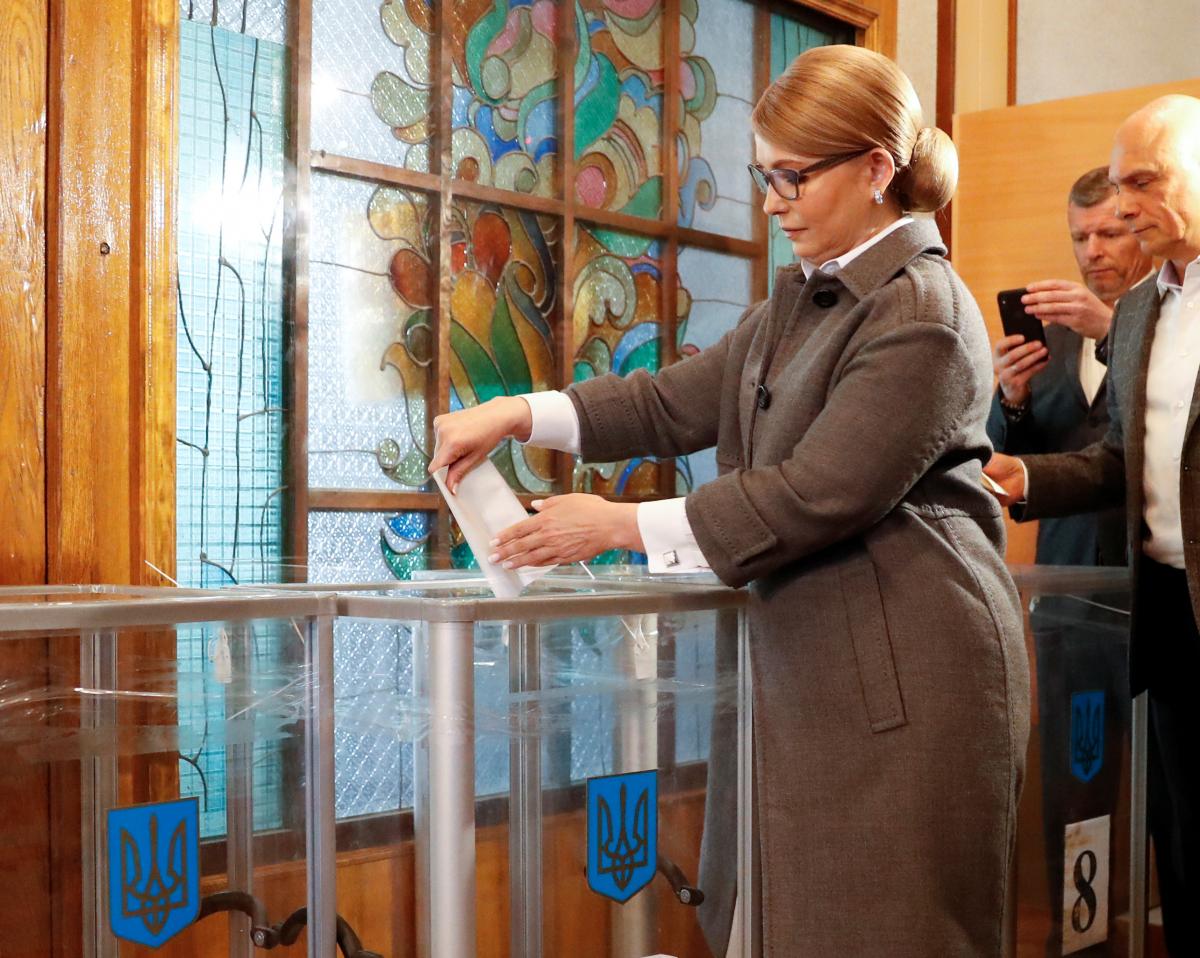 REUTERS
Batkivshchyna Party leader Yulia Tymoshenko, who is one of the three leading presidential candidates, according to recent polls, has cast her ballot paper on Ukraine's March 31 Election Day.
After she and her husband Oleksandr Tymoshenko cast the ballot in the ballot box, the politician said she believes in a successful and rich Ukraine, the TV news service TSN said.
"Dear friends, today I am with my family, the team came to vote for Ukraine. You know that today clocks in Ukraine sprang forward as the daylight saving time began. I believe that we are also taking a step forward towards a successful, prosperous, European Ukraine. I believe that Ukraine's new historical progress towards peace, prosperity, happiness of every person begins today," Tymoshenko said.
Read alsoKyiv Mayor Klitschko goes to polling station by bike to vote at Ukraine presidential election (Photo, video)
"I know that today we have a chance to change everything. For the last five years, Ukraine, unfortunately, has lived in poverty and corruption, but every Ukrainian can put an end to this today. Everything will be all right: Ukraine will be a peaceful, successful European country I believe that the spring will prevail," she added.
She also wished those present a good mood.
Her communication with the public lasted just over a minute.
Then Tymoshenko's husband mentioned Zuzana Čaputová, the first woman elected to the presidency of Slovakia. Yulia Tymoshenko smiled in response and barely touched her husband's hand.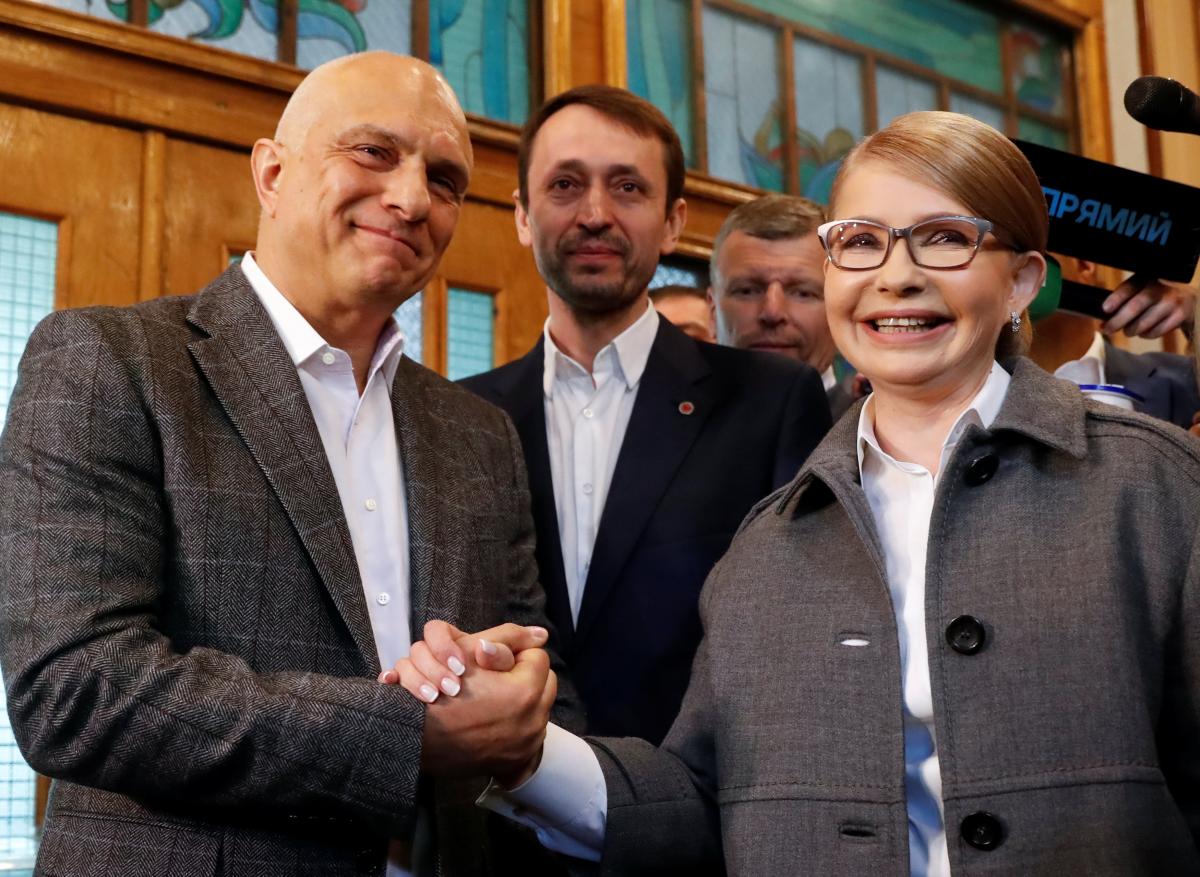 Oleksandr Tymoshenko (left) accompanied his wife / REUTERS