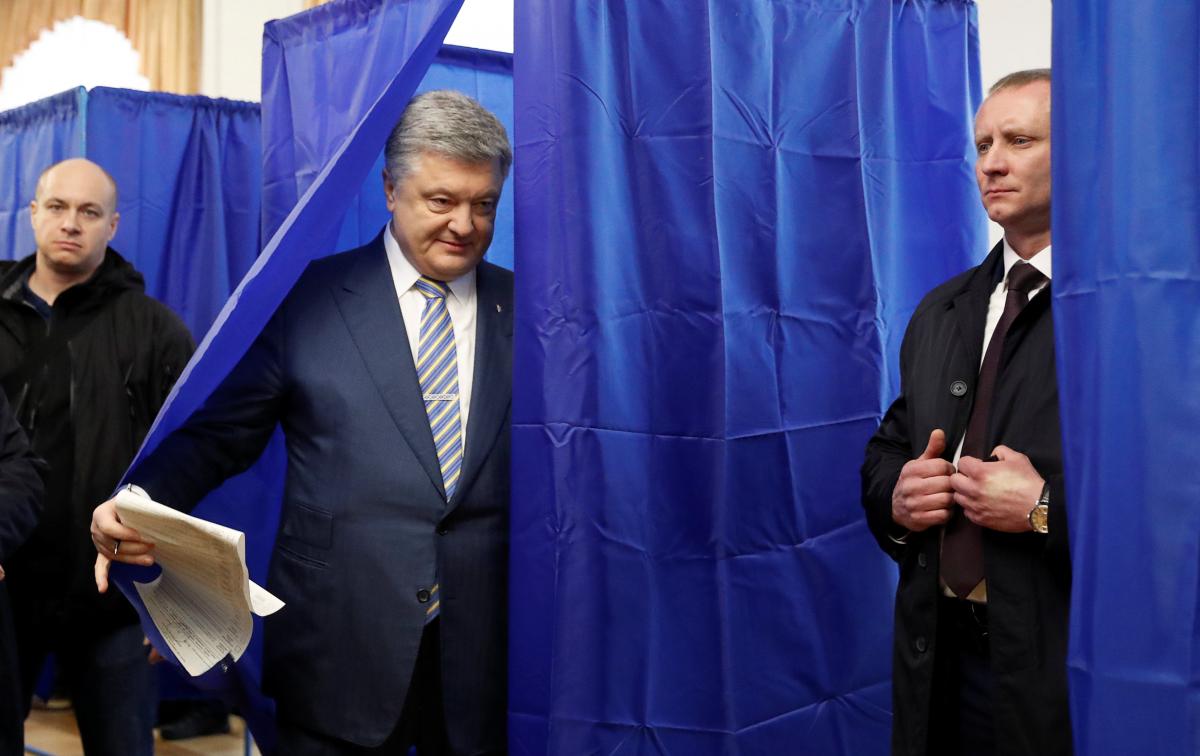 REUTERS
Presidential candidate and incumbent President Petro Poroshenko says he expects own victory in the March 31 presidential vote in Ukraine.
When asked what he expects from the elections, he said: "Ukraine's victory," and added," And my own."
He visited the polling station at the Kyiv-based Central House of Officers, being accompanied by his wife Maryna and children.
After he had cast his ballot paper, he said: "I voted for Ukraine, so did my family."
Read alsoVoter turnout at Ukraine presidential election exceeds 16% as of 11:00 Kyiv time on March 31
UNIAN memo. The presidential elections are under way in Ukraine on March 31. According to the election schedule, polling stations opened at 08:00 Kyiv time on Ukraine's Election Day and will work until 20:00, inclusively. The Central Election Commission registered 39 presidential candidates. Ukrainians are voting for 37 out of the 39 candidates on the ballot, as two of the candidates announced withdrawal after the ballots were printed.
Two hundred constituencies have been created in Ukraine. The approximate number of polling stations, according to the CEC website, is 29,989. Some 101 polling stations are abroad.