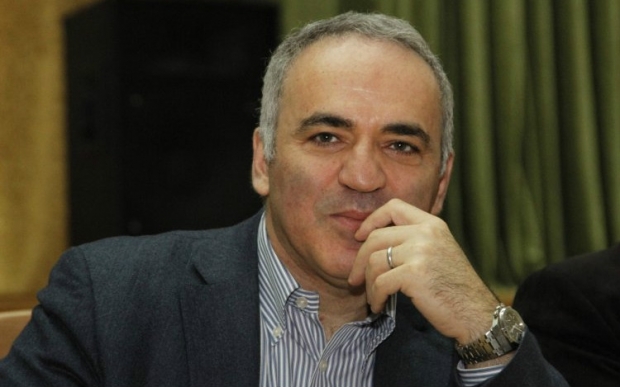 Photo from UNIAN
Garry Kasparov, a former world chess champion and a prominent Kremlin critic, has said an institution of competitive elections and the turnover of power was formed in Ukraine, which fundamentally distinguishes it from Russia.
In an interview with Delfi.TV, he said the results of the first round of Ukrainian elections fully reflected sociology results of the previous weeks.
"It became obvious that Ukraine had already completely passed into another dimension if we compare it with Russia. First Ukrainian President [Leonid] Kravchuk lost the election 25 years ago. And this clear trend has been recorded in Ukraine for 25 years that the supreme power is not something that is eternal, it must constantly fight for its survival. It has to prove that it was not there by chance, and that people, if they are disappointed in it, simply drive it away," the politician said.
Read alsoKremlin refuses to answer directly whether Moscow set to recognize outcome of Ukraine elections
Kasparov says if the authorities in Ukraine do not want to leave and negatively affect democratic institutions, this leads to the Maidan.
"In this regard, I think, Ukraine has developed a stable understanding that the government is dependent on the people. It is very important. And this fundamentally distinguishes Ukraine from Russia today," he stressed.
According to Kasparov, this is namely the reason for the "tantrums" the Kremlin propaganda is throwing regarding the elections in Ukraine.
"The very fact that elections are being held in Ukraine is absolutely unacceptable. This is a demonstration, including for the citizens of Russia, that the power can actually be changed," he said.
"... We have already forgotten what elections are. It seems to me that Russians cannot be taught 'how to vote' by those who have regularly 'pointed to the door' their presidents and prime ministers for 25 years. And I would recommend that everyone, both oppositional and pseudo-oppositional Russian leaders, just be silent and envy," the Russian politician said.