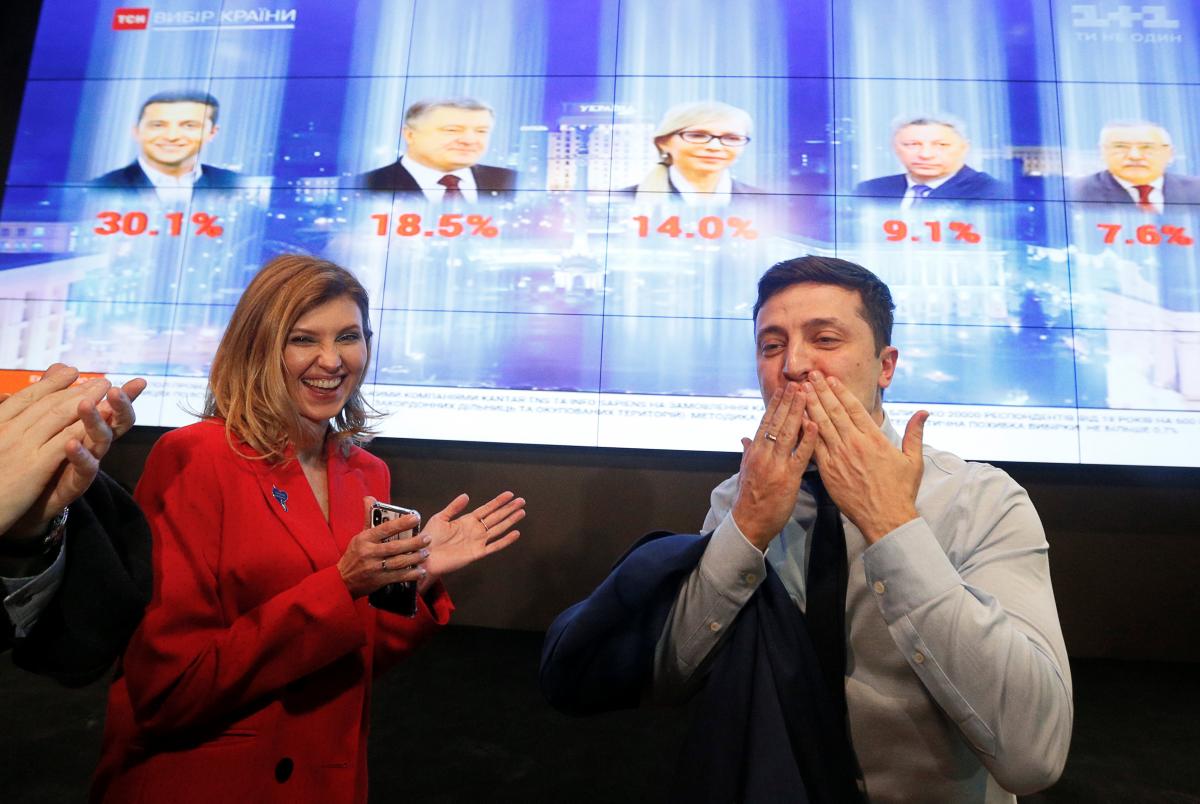 REUTERS
Political scientist and Ukrainian election frontrunner Volodymyr Zelensky's headquarters speaker Dmytro Razumkov has said Zelensky is ready for a debate with incumbent President Petro Poroshenko, but if his schedule as artistic director of the Studio Kvartal 95 comedy show production allows.
Razumkov reiterated the presidential candidate could not come to the previous debates before the first round of elections due to the previously scheduled concerts, and TV debate organizers knew about that.
Read alsoZelensky's advisor sees no point in debate with Poroshenko
"Yes, of course, given that Volodymyr declared he was ready for this debate. The only thing, I don't quite understand on the schedules, this is the question for the press service. And this is also a question in terms of how much Ukrainian society needs this. As practice shows, people are already tired of the promises they receive, including in the framework of debates and election campaigns from representatives of the current political elites," the political scientist said, according to the Ukrainian online news outlet Obozrevatel.
Razumkov also believes that before the debate, it would be more correct to hear a report from the current government on the tasks and promises fulfilled, and then formulate new positions in the program.
At the same time, the speaker assured: "Volodymyr Zelensky is ready for the debate, he talked about this. And how it will happen and when, this is another question."
It is worth noting there are no announced tours and concerts with the participation of Volodymyr Zelensky on the official website of the Studio Kvartal 95.