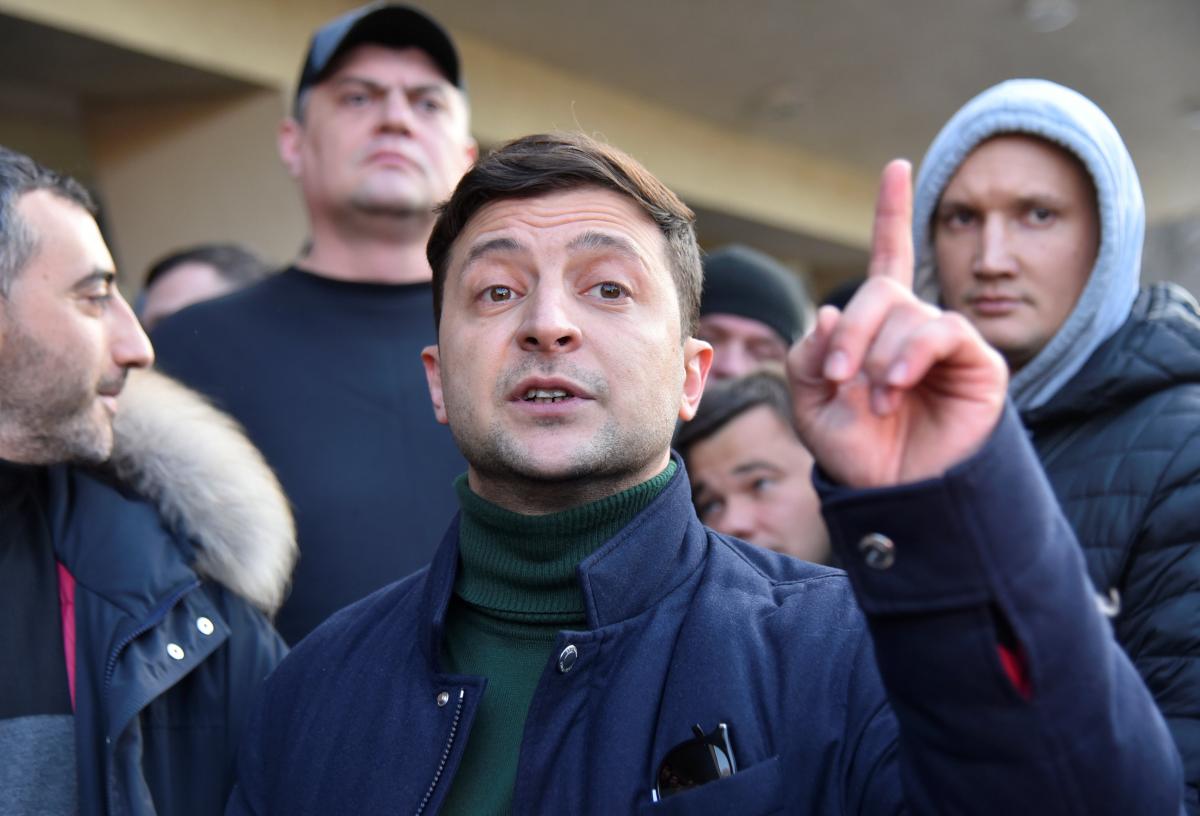 REUTERS
Ukrainian presidential election frontrunner Volodymyr Zelensky's headquarters has put forward a number of demands to incumbent President Petro Poroshenko as the two are readying for a face-off in the second round of the people's vote.
"We have carefully read the statement of Ukrainian President Petro Poroshenko saying he had heard the young people who voted against him. Therefore, we demand that before the end of his tenure as president of Ukraine, through the parliamentary majority he controls, as well as the heads of law enforcement agencies, he must ensure the adoption of the law on the abolition of the declaration of income and expenditure for public activists; restart the work of the National Agency on Corruption Prevention (NACP) by forming a new composition of this body with the participation of international experts and the introduction of an external audit of its operations," Team Zelensky wrote on Facebook.
They also require that Poroshenko ensure the adoption of an electoral law to introduce a proportional system with open lists for the next parliamentary elections, as well as to revoke his bill criminalizing illegal enrichment and instructing the coalition to support the draft law developed with the participation of international experts.
In addition, the team expects from the current president appointments of judges and ensuring the implementation of measures that will help unblock the launch of the High Anti-Corruption Court.
Read alsoUkraine elections: Political analyst says open union with Tymoshenko risk for Zelensky
"Deprive the SBU Security Service of Ukraine, the National Police and other law enforcement agencies of the authority to probe economic crimes, as well as to cease their pressure on businesses," the team asks Poroshenko.
There is also a demand to dismiss Serhiy Semochko from the post of First Deputy Chairman of the Foreign Intelligence Service.
Another item in the list is the liquidation of the "Rotterdam+" coal pricing scheme and the launch of an external independent audit of the activities of the National Energy and Utilities Regulation Commission.
In addition, the team say Poroshenko must publish "a list of his offshore companies, banks in which these companies have accounts, as well as the financial statements of these companies over the past five years."