Pyatt: US to allocate $120 mln to equip Ukrainian army
The United States will allocate $120 million for training the Ukrainian armed forces and the purchase of military equipment, U.S. Ambassador to Ukraine Geoffrey Pyatt said on Ukrainian television's Inter channel on Sunday, according to Ukrainian online news service Dialog.ua.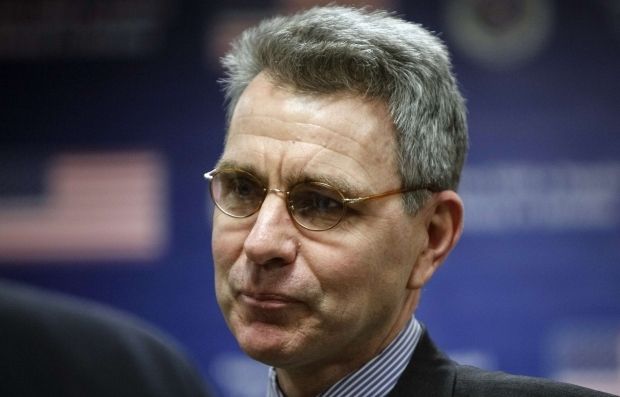 REUTERS
According to Pyatt, this money will only be spent on training Ukrainian soldiers and buying equipment for them, though not weapons.
"As for the supply of lethal weapons to Ukraine, it is still unknown if this will happen," he said.
"The only question that is being discussed just now is whether this should include defensive lethal weapons," Pyatt said.
If you see a spelling error on our site, select it and press Ctrl+Enter