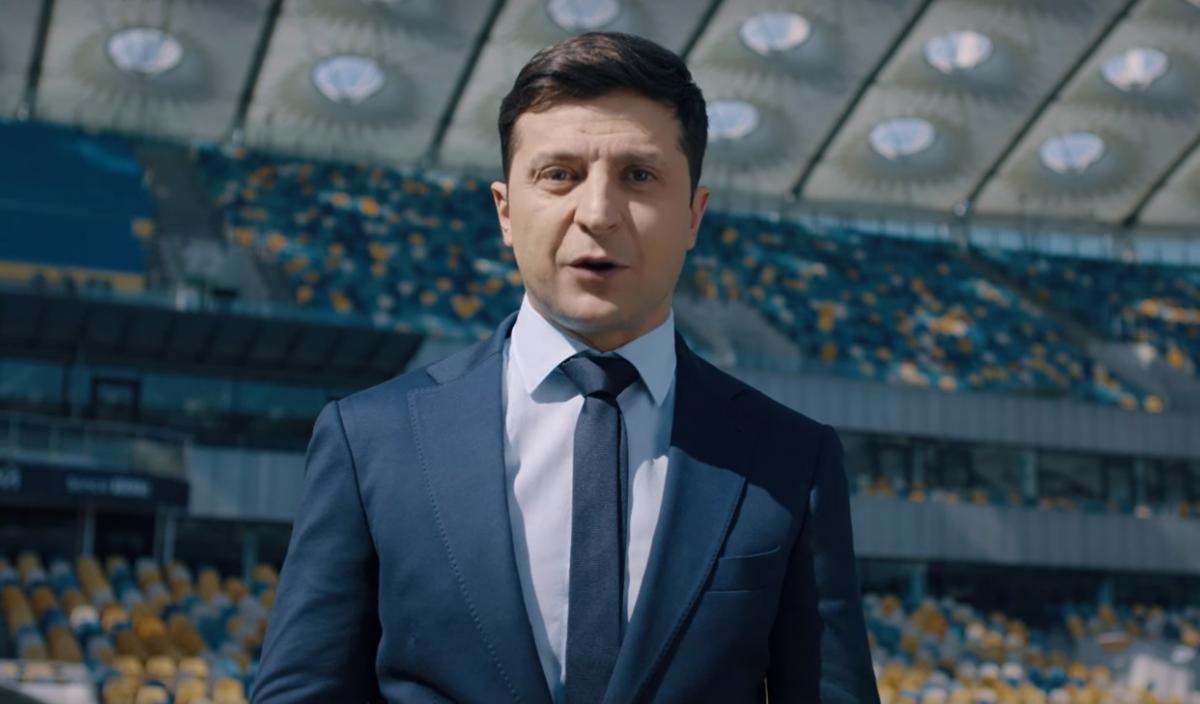 Volodymyr Zelensky at Olympiyskiy / Screenshot
Frontrunner in the first round of the presidential elections in Ukraine Volodymyr Zelensky has invited another presidential candidate and incumbent President Petro Poroshenko to hold debates at Kyiv's Olympiyskiy Stadium.
The corresponding video invitation was posted by Zelensky's Ze Team! on Facebook on Wednesday, April 3.
"I'm talking to Petro Poroshenko: you're calling me to have the debates – you've been dreaming I would run away, never reply, but this is not the case. I'm not [like] you [were] in 2014," Zelensky said.
Read alsoTeam Zelensky come up with list of demands to Poroshenko ahead of runoff election stage
Yet, Zelensky listed conditions for the debates.
"I am waiting for you here, at NSC Olympiyskiy. The debate will take place before the people of Ukraine. All channels will have the right to broadcast live, all journalists will have the right to be present. The [presidential] candidates must necessarily undergo a medical examination and prove to the people that they are not alcohol or drug addicts. The country needs a healthy president," Zelensky said, standing at the stadium.
"As a sign of respect for a third of the citizens of Ukraine, you should publicly say that the debates will be held with presidential candidate Volodymyr Zelensky – neither with a puppet of the Kremlin or [oligarch Ihor] Kolomoisky, nor with an advocate of Russia, or a Little Russian, or one of mediocre people or a clown. You've got 24 hours. Think of it," Zelensky said.