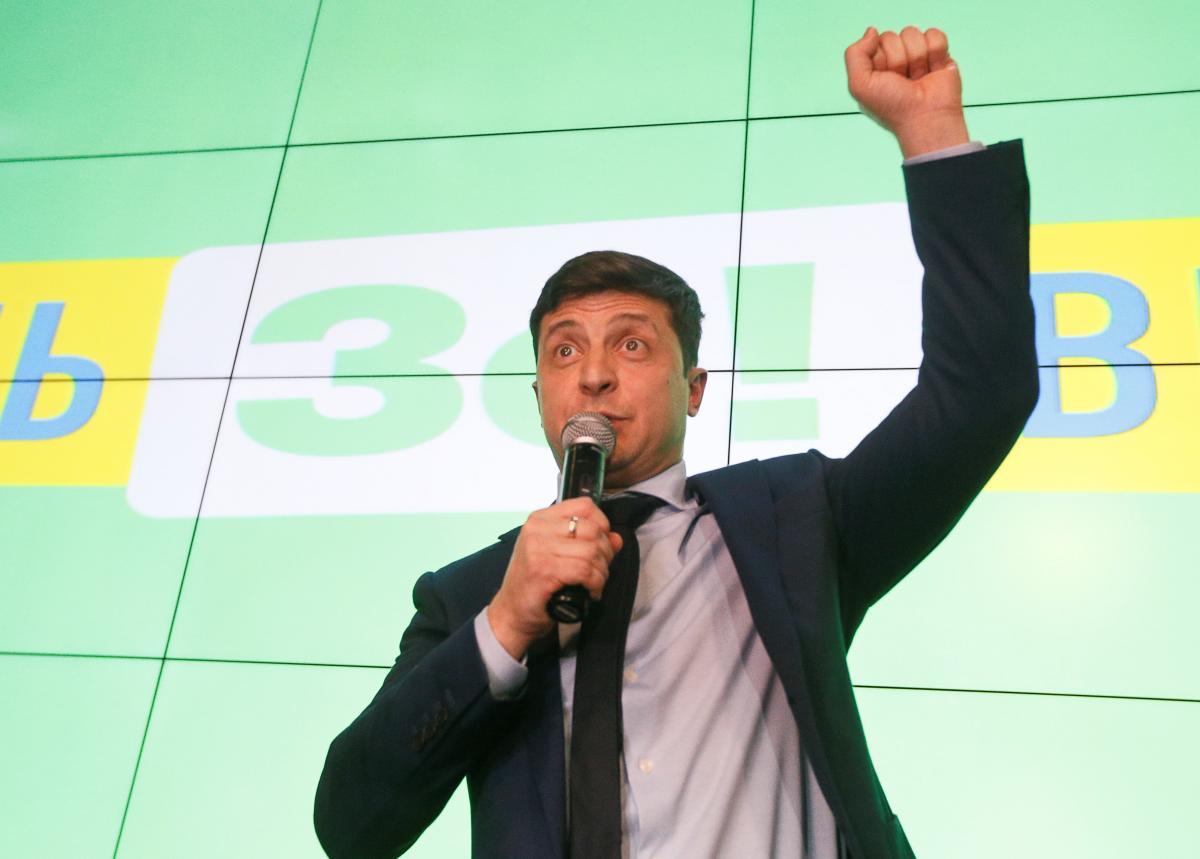 REUTERS
Political scientist and Ukrainian election frontrunner Volodymyr Zelensky's headquarters speaker Dmytro Razumkov has said the debate between presidential candidate Volodymyr Zelensky and incumbent President Petro Poroshenko will be held on April 19.
"The debate will take place on April 19. They will be paid either by the state or by the candidates," he told a briefing on Thursday, an UNIAN correspondent reports.
Read alsoZelensky invites Tymoshenko to become debate moderator (Video)
At the same time, he added the conditions regarding the debate, which Zelensky had previously voiced, remain in force.
"But the discussion between candidates should return to the level of candidates. It is hard for me to say what they will come to, because I'm definitely not a presidential candidate," Razumkov said.
As UNIAN reported earlier, the Central Election Commission processed 100% of the protocols of the precinct election commissions in the first round of presidential elections in Ukraine.
Data posted on the CEC website say showman Volodymyr Zelensky is confidently leading with 30.24% of the votes.
At the same time, 15.95% of voters cast their ballots in favor of incumbent President Petro Poroshenko.
Zelensky said on Wednesday, April 3, he was ready to hold debates with Poroshenko pending the second round of the presidential elections but named a number of conditions. In particular, the event should take place at Kyiv's Olympiyskiy Stadium, in front of the people of Ukraine. Moreover, all channels should be able to broadcast it live. Zelensky gave Poroshenko 24 hours for decision-making.
In turn, Poroshenko agreed to hold debates with Zelensky at the Olympiyskiy Stadium.