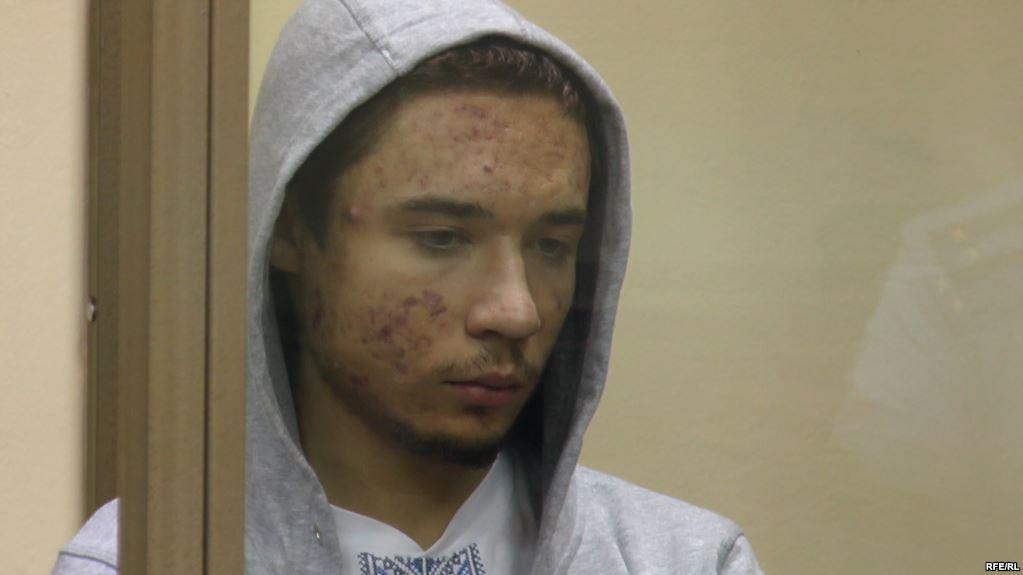 RFE/RL
Ukrainian political prisoner Pavlo Hryb, whom a Russian court unlawfully convicted to 6 years in prison on trumped-up "terrorism promotion" charges, is now taking the required medications after ending his hunger strike, according to Taras Malyshevsky, a Ukrainian Consul who recently visited Hryb in the detention center.
The Consul confirmed earlier media reports that Pavlo had stopped the hunger strike on March 29, Hromadske wrote.
According to Malyshevsky, Hryb is now accepting food, also remaining actively interested in the political situation in Ukraine.
Read alsoPavlo Hryb's father says his son will die if denied surgery
"Hryb is waiting for a meeting with his lawyer in the coming days to work out their position in Russia's highest instance court," added Malyshevsky.
He also conveyed to Pavlo the request of his doctor, Vasyl Prytula, not to go on another hunger strike because this would be "equal to suicide" for the political prisoner."
As UNIAN reported, Russia's North-Caucasian District Military Court on March 22 sentenced Pavlo Hryb to six years in a penal colony for allegedly "promoting terrorism."
After the sentence was announced, Hryb said he would go on hunger strike. He demanded that doctors and Ukrainian human rights commissioner Liudmyla Denisova be allowed to visit him.
Ukrainian Foreign Minister Pavlo Klimkin called on the international community to exert pressure on the Russian Federation to release Hryb.
Pavlo Hryb was tried in Russia on trumped-up "terrorist" charges as investigators claim he instructed an accomplice to set off an explosive device at a Russian schoolyard.
He was just 19 when he was abducted by the FSB from Belarus on August 24, 2017, after going there to meet who he thought was a young woman he had chatted with online, and fallen in love with.
Hryb is diagnosed with portal hypertension, which requires daily intake of necessary medications and a special diet, the lack of which could become fatal.