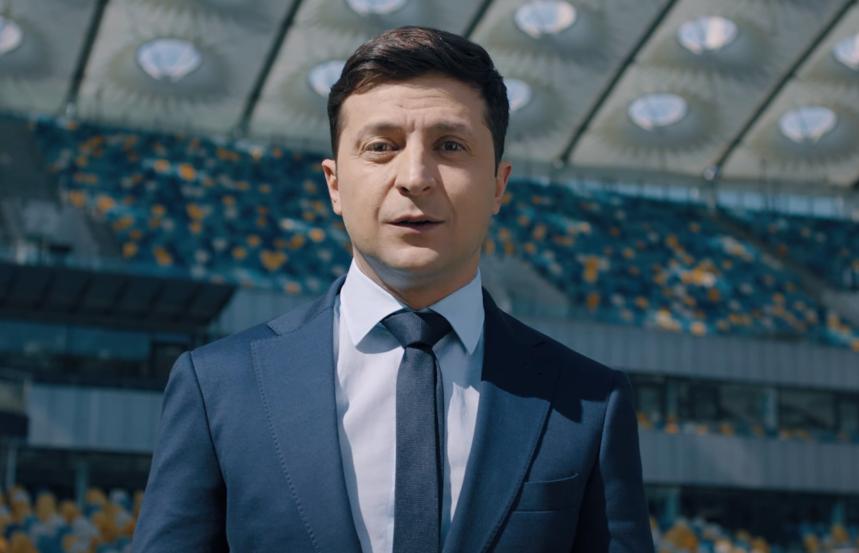 Snap
Ukraine's presidential hopeful Volodymyr Zelensky on Friday morning arrived in a private clinic Eurolab to pass blood tests.
Zelensky said that "in three days, we'll receive the results by e-mail. We'll show them so everyone can see, everything is official."
When a journalist noted that he supposedly has to also submit hair and nail samples for the test, he noted: "If they tell me, I will."
Zelensky also explained why he had chosen to pass blood tests at a private clinic instead of accepting the offer to do so at the Olimpiyskiy Stadium.
"There is no lab there[at the "Olympiyskiy"] ... No one knows about a medical examination lab there. Therefore, that invitation was very strange," said Zelensky.
Responding to the reproach that he allegedly chose his" friend's" laboratory for passing tests, Zelensky stressed: "We are not talking about those who is taking blood... We are talking about the lab. It's not that someone just took my blood – there's a lab here [in Eurolab private clinic]".
As reported earlier, on April 3, Zelensky declared his readiness to go to the debate with incumbent President Petro Poroshenko ahead of the second round of presidential elections, at the same time voicing in a video address a number of conditions for his participation.
In particular, he said, the debates should be held at the Olimpiyskiy Stadium in Kyiv "before the people of Ukraine", and that all TV channels be able to air the event live, while the candidates must undergo a medical examination and prove to the people that there are no "alcoholics or drug addicts" among them.
Read also"Be a man": Poroshenko addresses Zelensky in new video
Poroshenko agreed to hold a debate with Zelensky at the stadium.
On April 4, Zelensky posted another video where he proposes that Yulia Tymoshenko, the leader of the Batkivshchyna Party who stopped short of making it to the election runoff, be a moderator in the debate.
Earlier, Dmytro Razumkov, a political consultant with Team Zelensky, claimed that the team did not trust the medical center located at the Olimpiyskiy Stadium premises, since the site is state-owned.