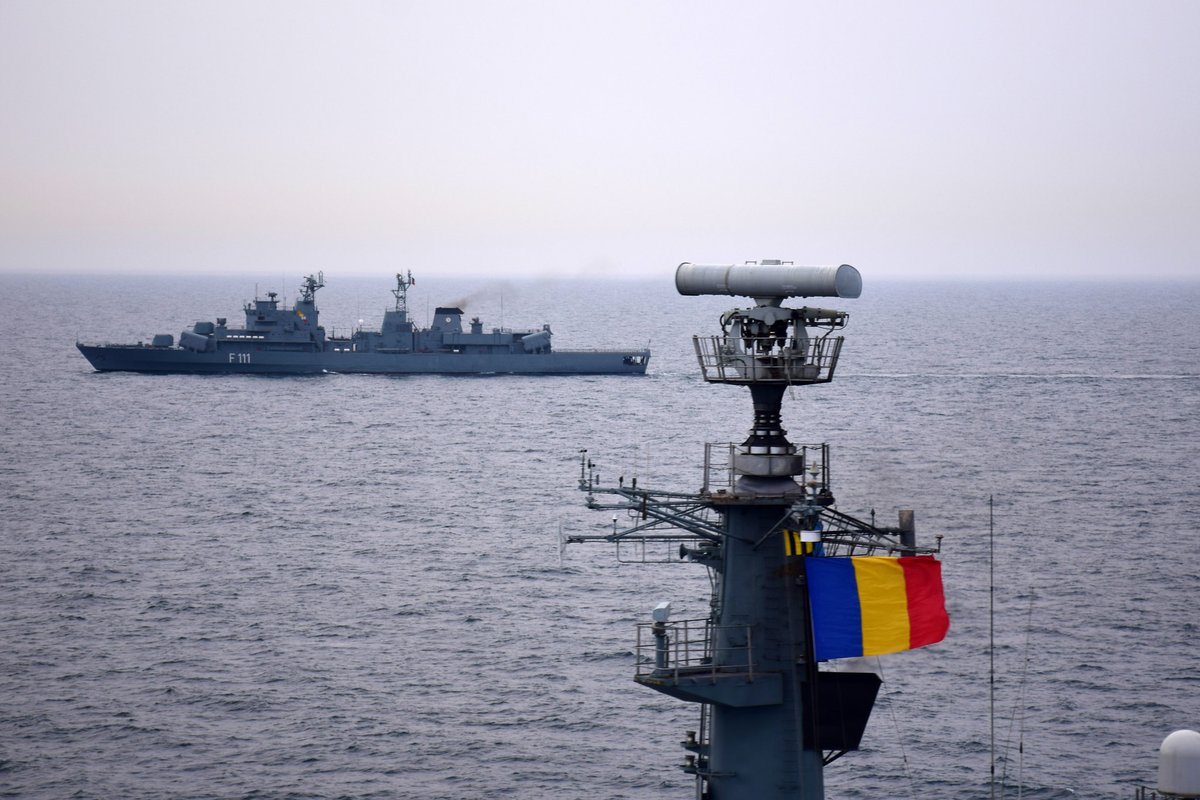 twitter.com/USNavyEurope
The Black Sea's largest multinational naval exercise - SEA SHIELD 19 has been launched, set to be held from April 5 to April 13, involving Ukraine and NATO Allies.
The exercises will involve 14 Romanian warships and six warships from Bulgaria, Canada, Greece, Netherlands, and Turkey, with the participation of approximately 2,200 troops, who will exercise joint combat procedures against underwater, surface and air defense threats, adapted to the types of threats emerging in the Black Sea Region, according to Ukraine's Mission to NATO.
The scenario of the exercise is fictitious and aims at planning and conducting a Crisis Response Operation (CRO), under the mandate of a Resolution of the United Nations' Security Council (UNSC), in the context of a security environment characterized by symmetric and asymmetric threats.
As UNIAN reported earlier, on April 4, NATO Foreign Ministers agreed a package of measures to improve NATO's situational awareness in the Black Sea region and strengthen support for partners Georgia and Ukraine.
Read alsoAir surveillance, more ships: NATO preparing package of measures against Russia in Black Sea
At a meeting in Washington D.C. on Thursday, Ministers also reiterated their call on Russia to release the Ukrainian sailors and ships seized near the Sea of Azov, according to the NATO's official website.
"We will be measured and coordinated in our response, and we have no intention of deploying ground-launched nuclear missiles in Europe," said Secretary General Jens Stoltenberg, adding: "at the same time, NATO will continue to maintain credible and effective deterrence and defense."