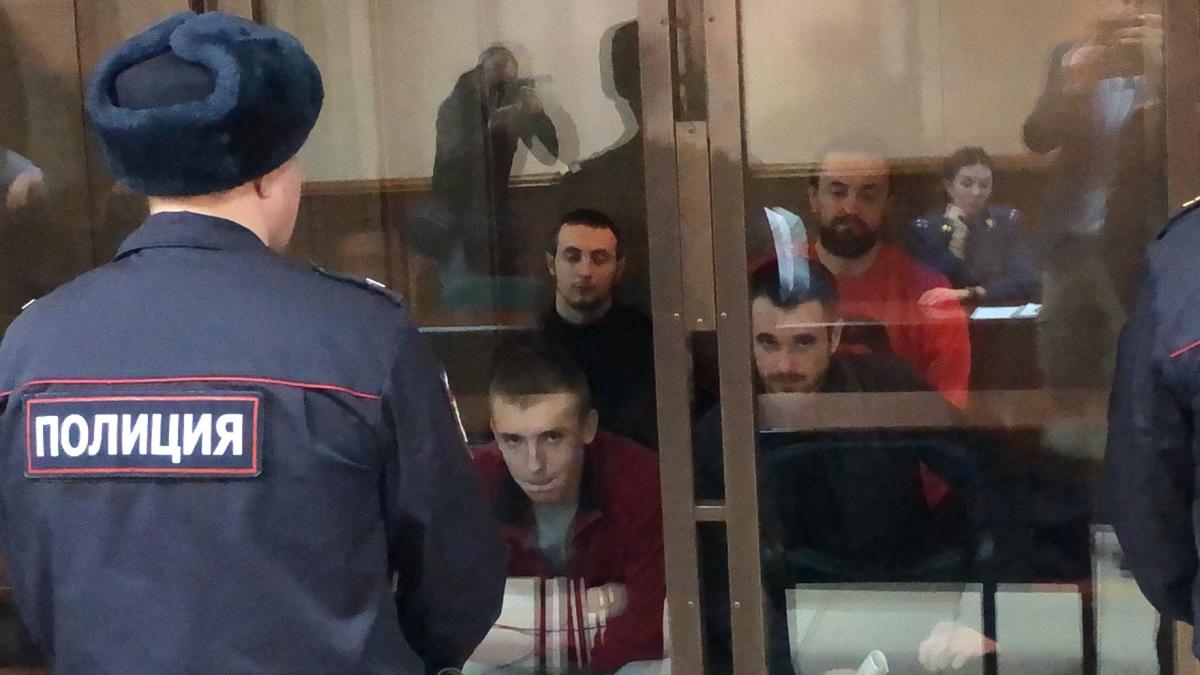 Photo from UNIAN
The G7 foreign ministers of Canada, France, Germany, Italy, Japan, the United Kingdom and the United States of America, and the High Representative of the European Union have called on Russia to release the 24 Ukrainian Navy sailors seized along with their three naval vessels last year near the Kerch Strait, which links the Black Sea and the Sea of Azov.
"We reiterate our enduring support for Ukrainian sovereignty, independence and territorial integrity within its internationally recognized borders. This includes our non-recognition of Russia's claim to have annexed Crimea," the G7 foreign ministers said in a communiqué following a meeting in Saint Malo, France, April 6, 2019.
Read alsoU.S., Canada introduce sanctions over Russian aggression in Ukraine, including in Kerch Strait
"Russia's actions constitute a violation of international law. We express our utmost concern about Russia's actions against Ukraine in the Kerch Strait and surrounding waters, which have dangerously raised tensions. There is no justification for Russia's use of military force against Ukrainian ships and naval personnel."
"We urge restraint, due respect for international law, and the prevention of any further escalation. We call on Russia to release the detained crew and vessels and refrain from impeding lawful passage through the Kerch Strait," reads the report.
UNIAN memo. On the morning of November 25, Russia blocked the passage to the Kerch Strait for the Ukrainian tugboat "Yany Kapu" and two armored naval boats "Berdyansk" and "Nikopol," which were on a scheduled re-deployment from the Black Sea port of Odesa to the Azov Sea port of Mariupol. The Ukraine Navy Command noted that the Russian side had been informed of the plans to re-deploy the vessels in advance in accordance with international standards to ensure the safety of navigation. The Russian coast guard ship "Don" rammed the Ukrainian tugboat, damaging the Ukrainian vessel. As the Ukrainian boats were heading back in the Odesa direction after being rejected passage via the Kerch Strait, Russian coast guards opened aimed fire on them. All 24 crew members on board were captured and later remanded in custody for two months, being charged with "illegal border crossing" (the sailors are facing up to six years in prison). Three crewmen were wounded in the attack. Russian-controlled "courts" in occupied Crimea ruled that all 24 detainees should be remanded in custody, after which they were transferred to the Moscow-based Lefortovo and Matrosskaya Tishina detention centers. Moscow's Lefortovo district court in the middle of January 2019, decided to keep the Ukrainian sailors in remand until the end of April 2019.