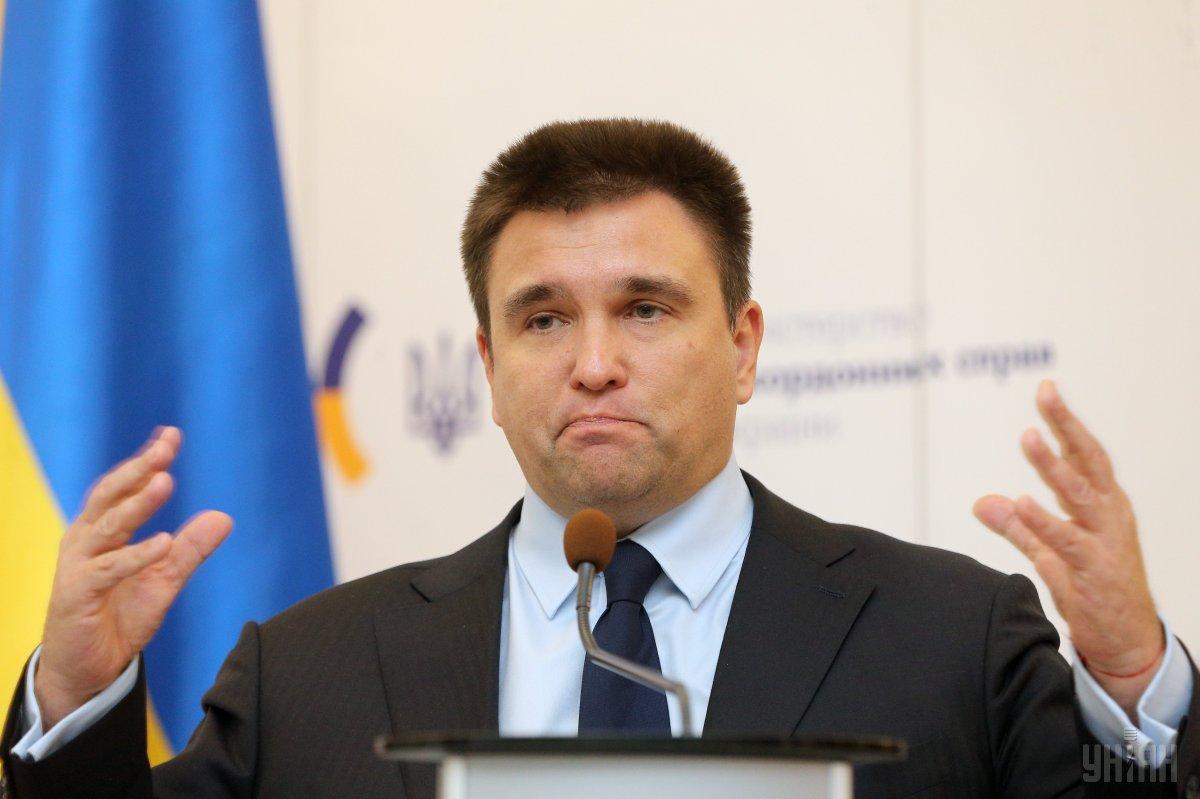 Photo from UNIAN
Ukrainian Foreign Minister Pavlo Klimkin compared the likely return of the Russian delegation to the Parliamentary Assembly of the Council of Europe with the release of criminals.
"Mr. Jagland believes that Russia needs to be fully returned to the Council of Europe, because this creates dividing lines in Europe. Guided by this logic, criminals should be released from prisons, because this is the dividing line in society," Klimkin wrote on Twitter.
As UNIAN reported earlier, in January, Secretary General of the Council of Europe, Thorbjørn Jagland, expressed his hope that the CoE statutory bodies would find a mechanism for preserving Russia's membership in the organization.
Read alsoGermany seeks to lift Russian sanctions in Council of Europe – media
At the April 2014 session of PACE, the Russian delegation was deprived of the voting right and had its representatives expelled from all governing bodies over the Crimea annexation.
Since then, the Russian Federation has boycotted meetings of the Assembly, demanding that their rights be fully renewed.
In June 2017, Russia refused to pay membership fees to the Council of Europe for 2017 until the powers of its delegation to PACE are resumed in full.
Since January 2018, the campaign has been ongoing promoting the return of the Russian delegation to the PACE.