Obama: Nemtsov's murder shows freedom on wane in Russia
The murder of Boris Nemtsov is evidence of a worsening situation with freedoms in Russia, U.S. President Barack Obama said in an interview with Reuters on Monday, according to Russian news agency RIA Novosti.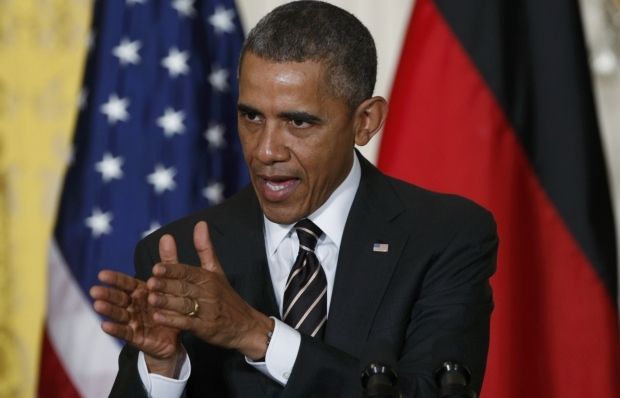 REUTERS
"I don't know what happened. But I know that the situation with the respect for freedom of the press, freedom of assembly, freedom of information, the basic civil rights and freedoms in the Russian Federation is now worse than it was four, five or ten years ago," Obama said.
As reported earlier, Russian opposition leader Boris Nemtsov was gunned down on a bridge next to the Kremlin in Moscow late on February 27. Police said the killer had fired several shots, four which hit Nemtsov in the back. He died at the scene.
The Russian authorities have said the murder of Nemtsov could have been a contract killing, and said there are possible links to Ukraine and/or Islamic terrorist groups.
No links to the Kremlin have been suggested by the investigators regarding the killing of Nemstov, who was well known as a harsh a vocal critic of the Kremlin.
If you see a spelling error on our site, select it and press Ctrl+Enter