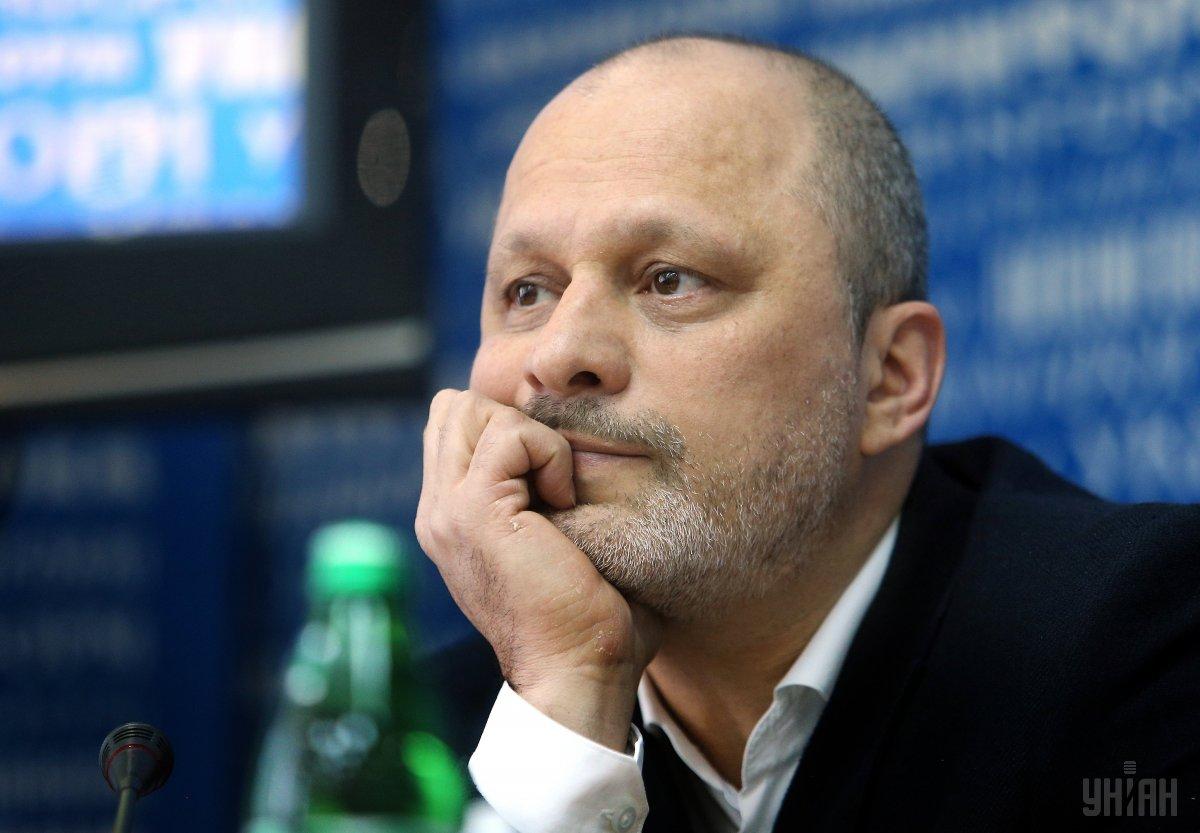 Photo from UNIAN
Chairman of the Board of the National Public TV and Radio Company of Ukraine, Zurab Alasania, states that the official TV debate between presidential candidates should be held at 20:00 on April 19 at the company's TV studio, while any other format would be a "talk show."
Alasania noted he had doubts about the willingness of candidates to hold televised debates, an UNIAN correspondent reported from a joint briefing Alasania held with the chair of the Central Election Commission, Tetiana Slipachuk.
Read alsoTeam Zelensky turn down option to hold debate with Poroshenko at public broadcaster's studio
"The public broadcaster is ready to hold debates, in spite of everything that is happening in our circles and in political circles, too. I am very pleased that the CEC clearly took its position and indicated exactly where and how the debate should be held," he said.
"We all understand that we are talking about a strict format and strict rules and conditions of what Tetiana (Slipachuk) calls debates. We are ready for them and we will hold them... After that, we are ready to provide candidates with the opportunity, outside of official debates and public funds, to hold what can be called a "talk show" – a freeer [discussion] with experts, journalists, and everyone else involved, if they are be ready for this," he said.
Alasania repeated the invitation to the candidates to come to the official debates ta the UA:PBC studio. He noted that this debate should take place at 20:00 on April 19 and last an hour.