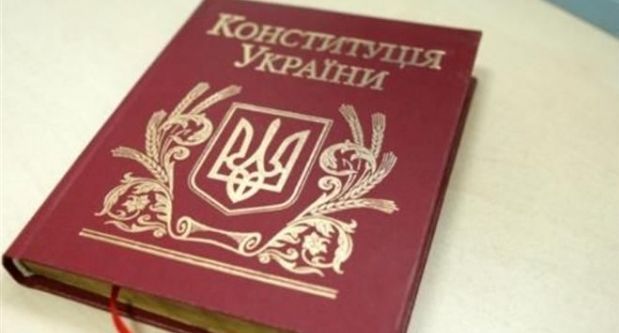 Photo from ukrliter.com
The commission is being established in order to develop agreed proposals to improve the Constitution of Ukraine, taking into account modern challenges and the needs of society, the press service said. It is expected that this work will involve representatives of various political forces, as well as civil, domestic and international experts, the document says.
"With the signing of this decree, we begin a new, very important stage of constitutional reform," Poroshenko said during the signing of the document.
"I will help to attract the best experts and authoritative politicians [to take part] in this process," he said.
"I have no doubt that the decision to strengthen the judiciary and its independence, [and] the decision on anti-corruption steps by the authorities should be supplemented by a very important part - local government reform, and reform for the decentralization of power," Poroshenko said.
Poroshenko called the beginning of the constitutional reform "a long, important and necessary process."
"We need to preserve the integrity and unity of Ukraine. We must not leave any chance to those who [said they] wanted so-called federalization, but who in fact wanted the splitting up of Ukraine," Poroshenko said.
"This reform is also necessary for politicians to comply with their obligations. As the president of Ukraine, I fulfilled my promises to take decisions on the decentralization of power and on its transfer to local communities," Poroshenko said.
"Together with the increase of powers [to the local authorities], there will be an increase in the responsibilities of the local authorities," he added.
In accordance with paragraph 28 of the first part of Article 106 of the Ukrainian Constitution, the commission is created as a special subsidiary body under the president of Ukraine.
According to the decree, factions, groups in the Verkhovna Rada, the Cabinet of Ministers, the Supreme Court and specialized courts, the Judicial Council, the association of local governments, the National Academy of Sciences of Ukraine, the National Academy of legal sciences, higher legal education and research institutions, the legal associations, and all other relevant international organizations must submit by March 12 their proposals for candidates to represent them on the constitutional commission.
The decree of the president also specifies the status of the constitutional commission, its tasks, the procedure and form of its work, and the responsibilities and tasks of its chairman and secretary.
Meetings of the commission will be held as required, but no less than once every two months. Decisions will be made by a majority vote by the members of the commission in an open vote.
All the developments will be implemented through the issuing of presidential decrees and the submission of corresponding bills to the Verkhovna Rada.
The decree will come into force from the date of its publication.