US intelligence chief says militants could attack Mariupol in spring
Director of National Intelligence of the United States James Clapper has said that the Russian-backed militants could try to attack Mariupol in spring, Russian newspaper Gazeta.ru reported on Tuesday, with reference to the Wall Street Journal.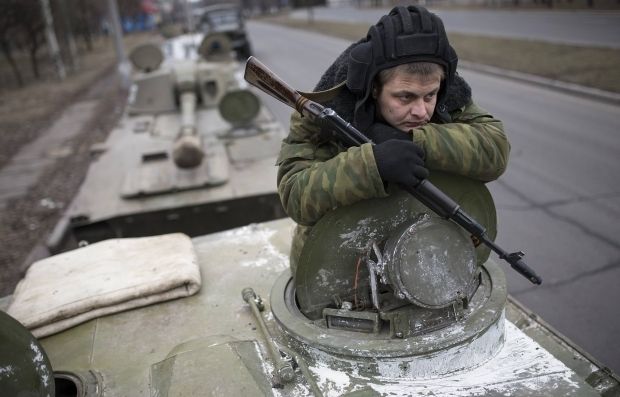 REUTERS
But the head of intelligence also said that he did not consider such a scenario inevitable.
"The militants aren't planning to occupy the whole territory of Ukraine. They need only Luhansk and Donetsk regions. An exception may be Mariupol, which has a strategic location on the sea," Clapper said - although Mariupol is actually in Donetsk region.
"The Russian-backed militants might wait for spring to start their active offensive operations," he said.
Ukrainian media have reported a buildup of militant tanks and troops in areas close to Mariupol in recent days.
The militants were supposed to have moved their heavy weapons back from the front line under the agreement on implementing the Minsk protocols that the leaders of the militant organizations signed on February 12. However, the OSCE in a statement issued on Tuesday said that the militants were not allowing the organization to monitor the full pullback of their heavy weapons, or grant monitors access to weapons redeployment sites, in violation of the Minsk accords.
If you see a spelling error on our site, select it and press Ctrl+Enter