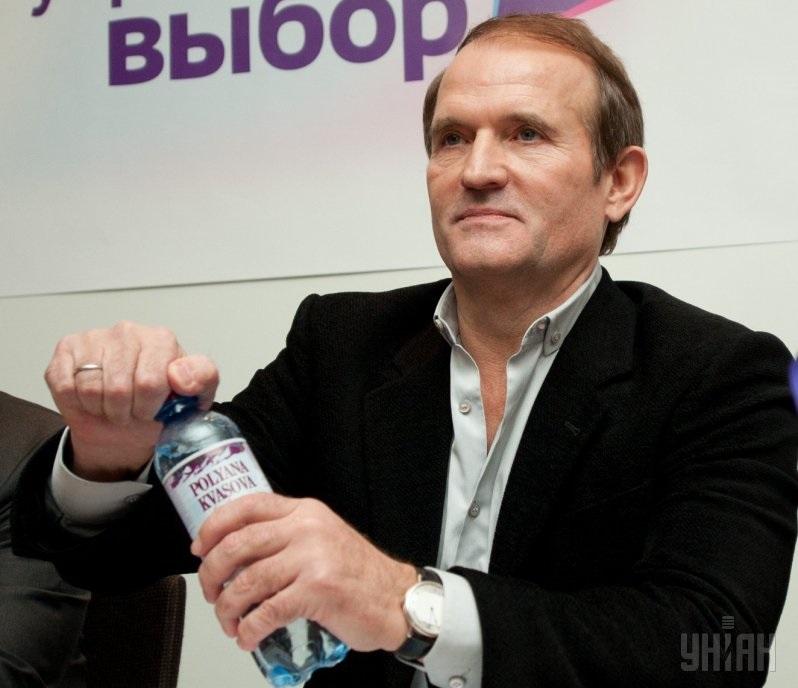 Photo from UNIAN
President of Ukraine Petro Poroshenko has instructed the SBU security service to report on the feasibility of further participation of Viktor Medvedchuk, chairman of the political council of the Opposition Platform Party – For Life, in the negotiations on the release of Ukrainian detainees from the occupied territories and political prisoners – from Russia.
"De facto, Mr. Medvedchuk represents the Russian Federation and Putin," Poroshenko told Radio NV.
"The motivation [for delegating Medvedchuk to the humanitarian subgroup of the Tripartite Contact Group at the Minsk talks]? He was the only channel of communication with [Russian President Vladimir] Putin, which proved ineffective. It is not within the competence of Mr. Medvedchuk to determine what and how Ukraine should do."
Read alsoPutin's crony Medvedchuk claims pseudo-republics in Donbas tentatively agree to autonomy status within Ukraine
According to Poroshenko, Medvedchuk had one job – the release of hostages, both from the occupied territory of Ukraine and from prisons across the Russian Federation.
"The last time it happened was in December 2017. It's impossible to call this [Medvedchuk's work] efficient," the president noted.
"I appeal to the Security Service of Ukraine to consider the feasibility of further using Mr. Medvedchuk in the format of a humanitarian group on hostage release if its functioning is ineffective, and report to me tomorrow," the head of state said.