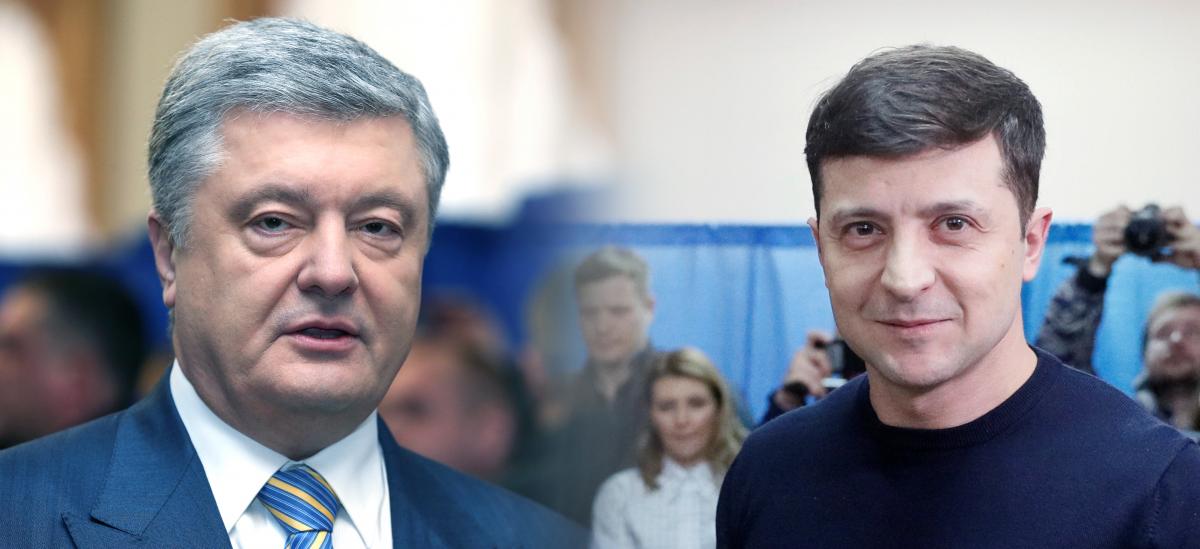 Collage from UNIAN
About 51% of Ukrainians say they would vote for presidential candidate, showman Volodymyr Zelensky in the April 21 runoff, while incumbent President Petro Poroshenko would gain 21%.
The share of the undecided is 18%, while 10% of those polled refused to answer the question, according to a survey conducted by the Rating sociological group on April 5-10, 2019.
Read alsoFresh poll sets Zelensky as runoff winner
Of those who said they would go to the polling stations during the runoff, 61% stand for Zelensky, while 24% would vote for Poroshenko. Another 15% are undecided.
Among those who intend to vote in the runoff and have already decided on their choice, 71% would vote for Zelensky, while 29% would choose Poroshenko.
Zelensky is ahead of his rival in all age categories. He is also a leader among the inhabitants of the east, south and the center. At the same time, the positions of both candidates are almost equal in the west.
Moreover, 61% of respondents believe Zelensky will become Ukraine's president, while 17% say Poroshenko will be elected for a new term. Another 22% have not decided on their choice. Among the electoral groups of candidates who gained significant results in the first round, the relative majority is convinced that Zelensky will become the next head of state. Among Poroshenko's supporters, half are convinced of the victory of their candidate, while a quarter believes Zelensky will win.
In the first round of the presidential election on March 31, Zelensky was supported by 30.24% of voters, while 15.95% voted for Poroshenko.