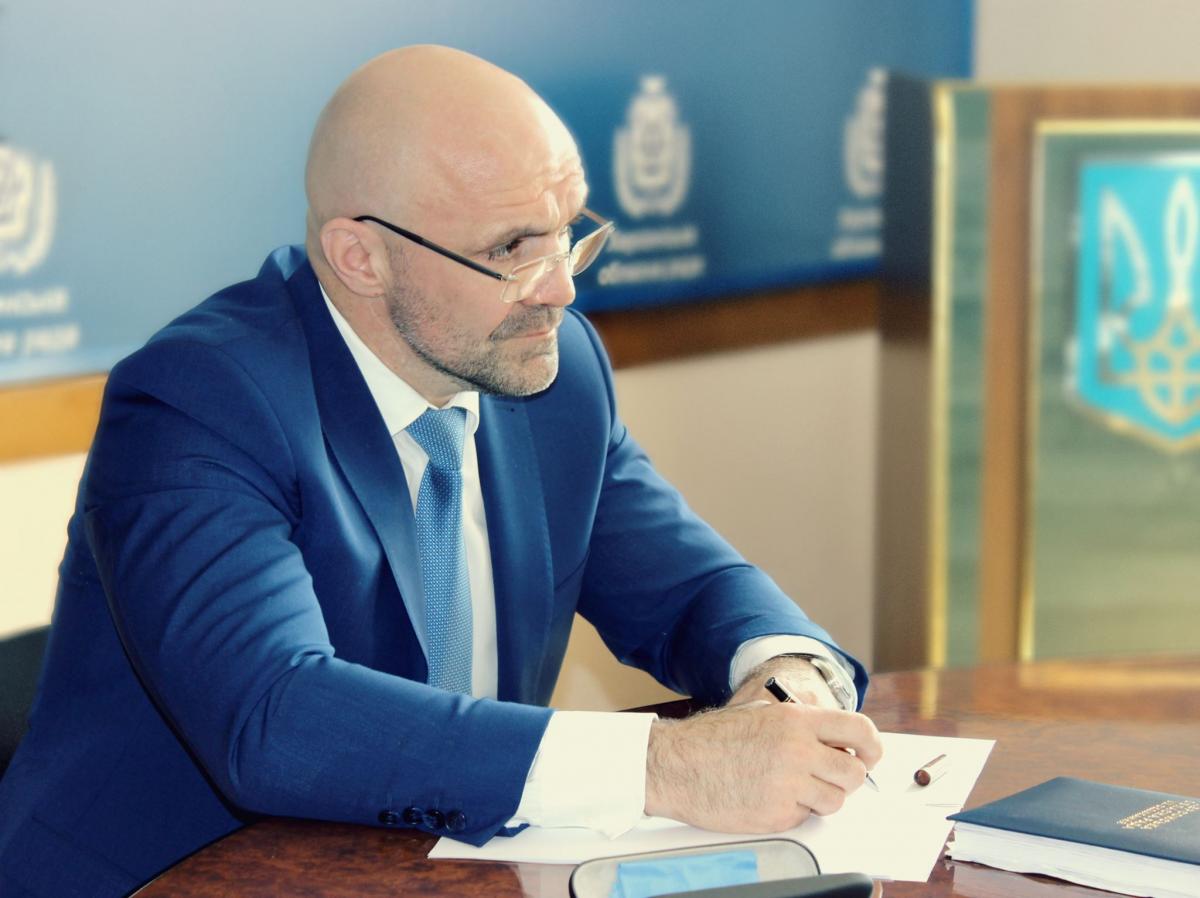 Facebook - Vladyslav Manger
Chairman of Kherson Regional Council Vladyslav Manger who is suspected of ordering the assassination of local activist Kateryna Handziuk is said to have returned to work.
According to a source, Manger appeared in the office in the morning and received visitors. At the same time, according to his lawyers, Manger was in an intensive care unit just the day before yesterday, the local Most [Bridge] online edition reported.
This week, the court was unable to consider a motion for Manger's suspension from office, and the lawyers asked to postpone the court hearing since he was in intensive care.
Read alsoPoroshenko accepts Kherson Governor Gordeev's resignation
As UNIAN reported earlier, on February 15, a court decided to arrest Manger until March 3, simultaneously setting UAH 2.5 million bail (about US$92,000). Manger was released on bail on the same day.
The Prosecutor General's Office appealed against the court's ruling.
Since February 20, Manger had been wearing an ankle monitor, being restricted in his movement within Kherson city borders. He had to ask an SBU detective's permission to travel outside the city.
On March 6, Kyiv's Shevchenkivsky district court suspended Manger from the post of chairman of Kherson Regional Council for one month. On the same day, the law enforcers removed the ankle monitor from Manger and returned his foreign passport.
Kyiv's Shevchenkivsky district court on April 3 again ruled to put an ankle monitor on Manger. The court also ordered him to hand over his travel documents. The preventive measure will last for 60 days, until June 1.
UNIAN memo. Kherson activist, adviser to the Mayor of Kherson and acting manager of affairs at Kherson City Council's executive committee Kateryna Handziuk, 33, on July 31, 2018, survived an act of acid throwing. She suffered burns to more than 35% of her body and underwent 11 operations in Kyiv to treat her horrific injuries. Handziuk died on November 4, 2018. The immediate cause of her death was given as a severed blood clot resulting from the acid attack.
Police originally qualified the attack as an attempted murder committed with extreme cruelty, then its status was changed to completed murder. Six suspects were detained, one of whom, Mykola Novikov, was later released from custody as charges against him were dropped. The alleged participant in the assassination, Serhiy Torbin, and Mykyta Hrabchuk, another suspect in the case, are in custody. Three other suspects – Vyacheslav Vishnevsky, Volodymyr Vasyanovych, and Viktor Horbunov – were placed under house arrest.
On November 5, the media reported that Torbin had allegedly received money for the attack on Handziuk from Ihor Pavlovsky, an assistant to Member of Parliament from the Petro Poroshenko Bloc parliamentary faction Mykola Palamarchuk. Palamarchuk in turn dismissed any accusations of his possible involvement in the assassination attempt on the activist. He also said he had dismissed Pavlovsky. On November 12, a court ruled to detain Pavlovsky. According to the SBU Security Service, he is suspected of complicity in the Handziuk murder.
Chief Prosecutor Yuriy Lutsenko announced on December 3 that the investigators had identified all the individuals who had ordered the assassination. He also named Oleksiy Levin (his real second name is Moskalenko) who later was placed on the international wanted list on December 10, 2018, on suspicion of involvement in the Handziuk assassination.
On January 31, 2019, Chairman of Kherson Regional Council Vladyslav Manger announced the suspension of his membership in Yulia Tymoshenko's Batkivshchyna Party for the period of the investigation of the Handziuk murder case. On February 11, Manger was served with charge papers as an organizer of the assassination of Kherson activist Kateryna Handziuk.