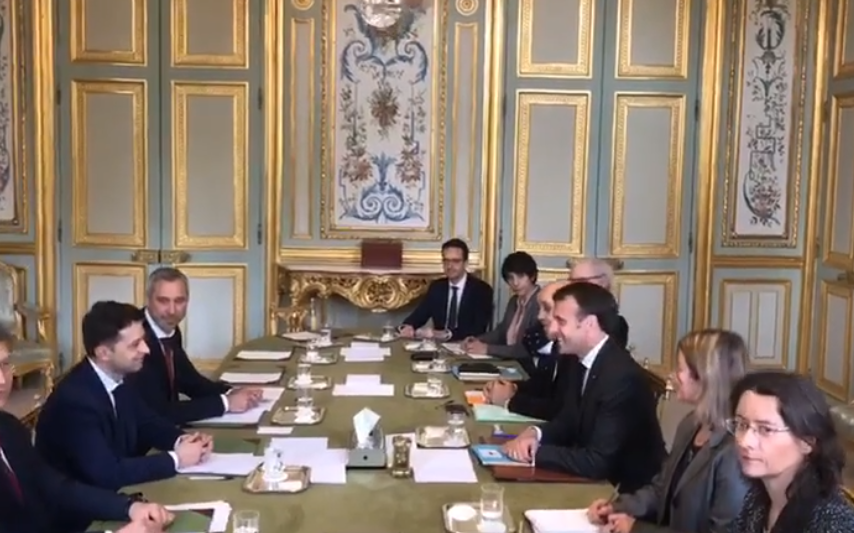 Snap from video
French President Emmanuel Macron on Friday held a meeting with Ukrainian presidential election hopeful Volodymyr Zelensky.
Macron received Zelensky at the Elysee Palace, Team Zelensky reported in a Facebook posting.
A short video was also published showing the parties ahead of the talks.
As UNIAN reported, the French leader is yet to meet another presidential candidate from Ukraine, the incumbent head of state Petro Poroshenko.
According to the results of the first round of the presidential elections held on March 31, 30,24% of voters voted for Zelensky and 15.95% of the voters for Poroshenko. So they went to the second round of voting, which will take place on April 21.
Read alsoMerkel says dialogue with Poroshenko "very important"
Volodymyr Zelensky and Petro Poroshenko have made it to the presidential election runoff scheduled for April 21.
In the first round, Zelensky secured a landslide win with 30.24% of the votes against Poroshenko's 15.95%.