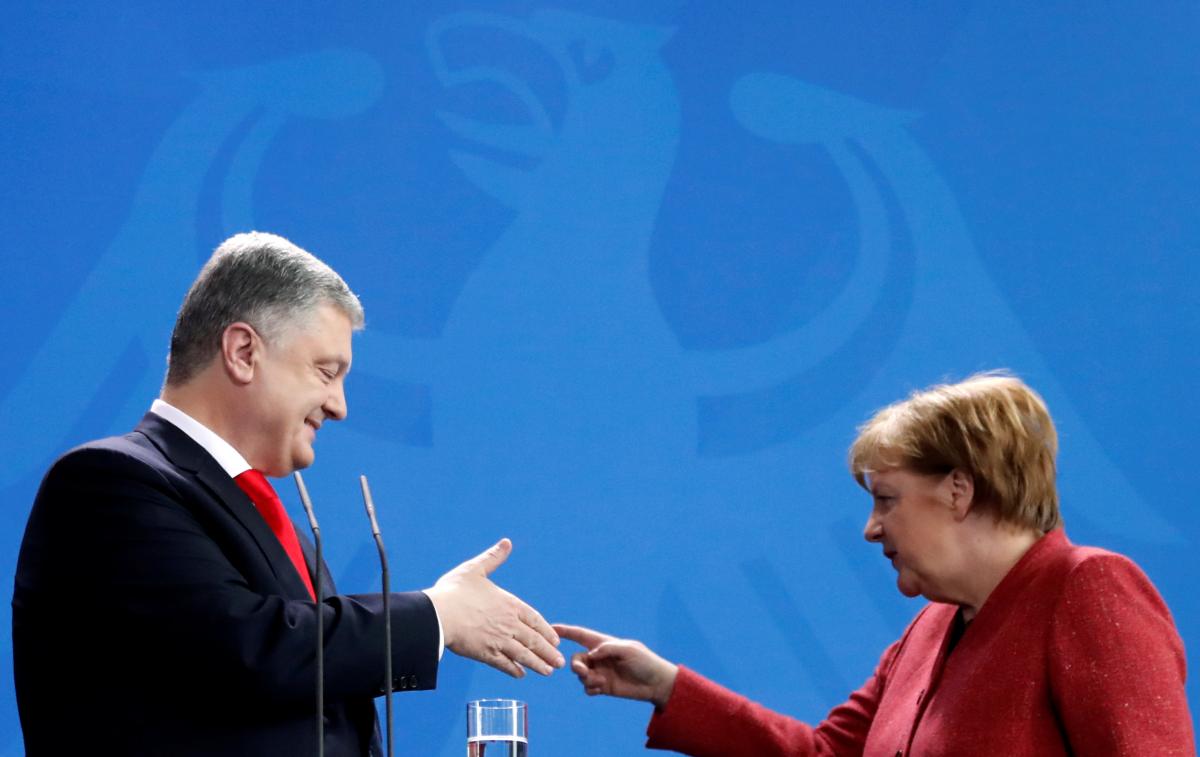 REUTERS
During their meeting in Berlin on Friday, President of Ukraine Petro Poroshenko and Chancellor of Germany Angela Merkel coordinated actions on the possibility of the prompt return of 24 Ukrainian sailors who had been captured by Russia in the Black Sea neutral waters near the Kerch Strait in November 2018.
"You heard Mrs. Chancellor's position that we firmly demand the immediate release of Ukrainian seamen, noting that Russia does not have any jurisdiction under the Geneva Convention over the Ukrainian soldiers who have the status of prisoners of war," Petro Poroshenko stressed during a joint presser, according to the presidential administration.
"We are confident that the situation in Crimea with the suppression of human rights by FSB employees is also gaining momentum. We would like to draw the attention of the world community to a drastic deterioration of the human rights situation in the occupied territories," he added.
Read alsoRussian officials publicly threaten Ukraine with "military conflict"
"I sometimes ask myself with regret: how much more could we have done for the development of our state, if it wasn't for the war, the annexation of Crimea, the illegal occupation? How much further would we advance in the path of reforms, in overcoming poverty and increasing the welfare of every Ukrainian family? I know for sure that the success we have today, which is recognized in the world as the greatest in all years of Ukraine's independence, would hardly have been reached without a friendly and effective support - both advisory and financial - from our partners in the EU and from our partners in Germany," Petro Poroshenko said.
In turn, Angela Merkel also underscored the need for the release of Ukrainian sailors captured in the Kerch Strait. "I once again demand the release of these soldiers, these sailors, as well as free navigation of Ukrainian ships through the Kerch Strait. Mariupol is an important city for the prosperity of Ukraine, it must be accessible," the German Chancellor noted.