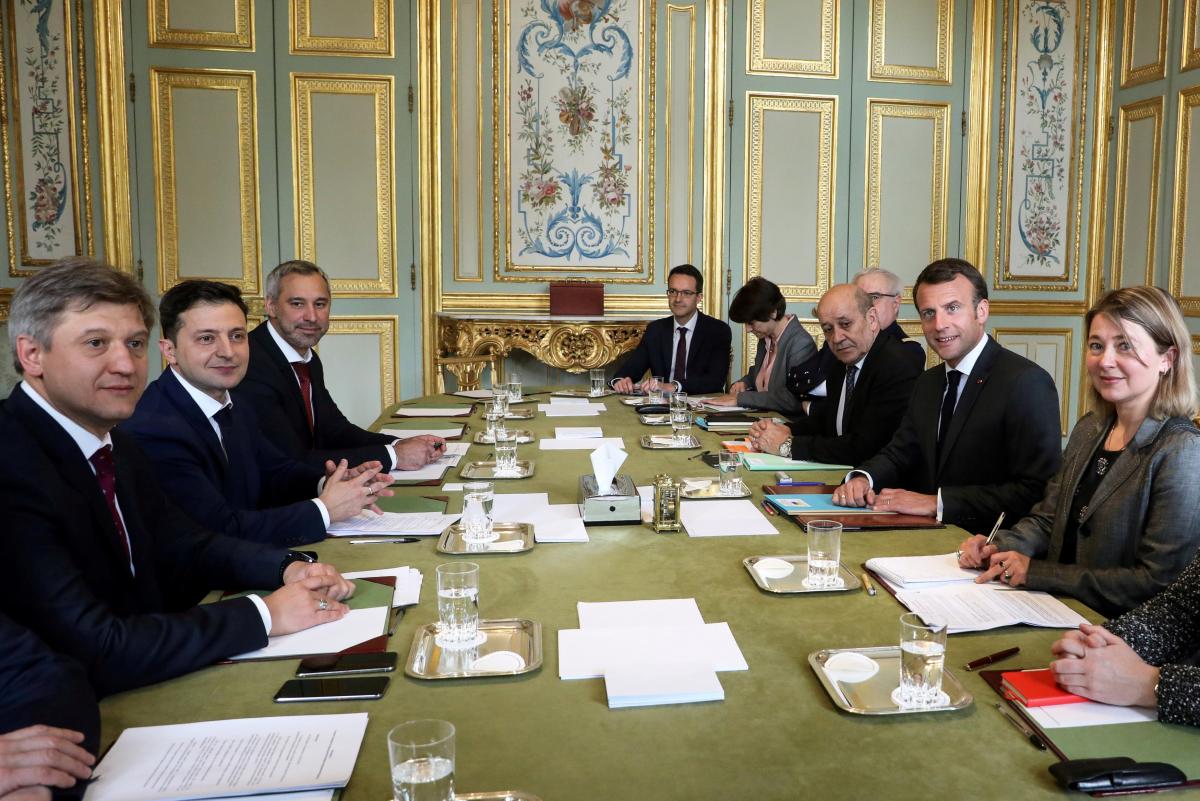 REUTERS
Ukrainian presidential election hopeful Volodymyr Zelensky shared his impressions following his Friday meeting with French President Emmanuel Macron.
The atmosphere of communication was friendly, while the parties discussed issues important for Ukraine, according to Mr Zelensky
"There was a very cool, warm atmosphere. I saw before me a real leader of a united Europe," TSN quotes Zelensky as saying.
According to the candidate, the parties "discussed issues most important for Ukrainian society," in particular, ending the war in Donbas.
Read alsoMerkel says dialogue with Poroshenko "very important"
Local publications, meanwhile, write that the French authorities wanted to learn more about Zelensky's views, and therefore accepted the offer of a meeting.
The press service of the Elysée Palace said that there would be no official comments.
Informally, it was noted that there had been an initiative of Ukrainian politicians – a request for a meeting, so Paris decided to accept the proposal, taking into account the importance of Ukraine for Europe.
Earlier it was reported that French President Emmanuel Macron met with Ukrainian presidential candidate Volodymyr Zelensky at the Elysée Palace on April 12
On the same day, another presidential candidate, incumbent head of state Petro Poroshenko, also met with the French leader.