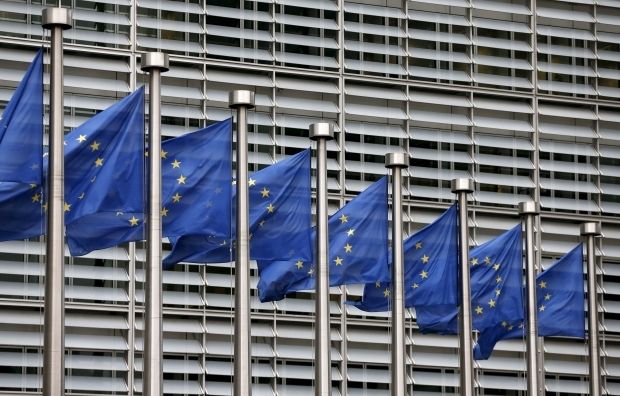 REUTERS
Permanent Representative of Ukraine to the European Union Mykola Tochytskyi has denied information about the lifting of sanctions by the European Union against persons close to fugitive ex-President of Ukraine Viktor Yanukovych and involved in the violation of Ukraine's sovereignty.
"Another attempt to find hot news where there is none. The EU has not taken any decisions to lift the sanctions, and it is not preparing to make them. Die Welt wrote about the sanctions lifted in previous years," he tweeted on April 13, commenting on the relevant publication in the German newspaper Die Welt.
Read alsoU.S. Ambassador to Russia reaffirms support for Ukraine's integrity – media
Tochytskyi said that, on the contrary, the EU significantly expanded the sanctions list.
"Due to Russia's aggression and thanks to the work of the leadership of the state [Ukraine] with the EU leaders, economic sanctions, as well as 'Crimean' and personal sanctions imposed for pseudo-elections in the occupied territories, the construction of the Kerch Strait Bridge, the illegal transportation of Siemens turbines, the seizure of Ukrainian sailors and the crimes committed by the Russian Federation have been significantly expanded during these years," he added.
Die Welt earlier reported, referring to internal documents of the European External Action Service, that the European Union had removed nine persons close to fugitive ex-President of Ukraine Viktor Yanukovych from its anti-Russian sanctions list, mainly because of insufficient evidence.
As UNIAN reported earlier, in March 2014, the European Union imposed sanctions against 150 people and 37 organizations for actions damaging or threatening territorial integrity, sovereignty and independence of Ukraine. The measures include asset freeze and travel bans.
The EU has repeatedly extend the sanctions for another six months. The sanctions list was amended to exclude certain individuals in connection with their death or to expand the list with new persons whose actions threatened Ukraine's territorial integrity.
On March 15, 2019, the list was expanded to include eight Russians, against whom sanctions were imposed following the attack on Ukrainian ships in the Kerch Strait. At the same time, the EU Council removed from the list former head of Yanukovych's presidential administration Andriy Kliuyev since the sanctions against him were lifted in February.
In total, there are currently 170 people and 44 organizations on the European Union's sanction list that damaged Ukraine's territorial integrity and fueled the conflict in the country.