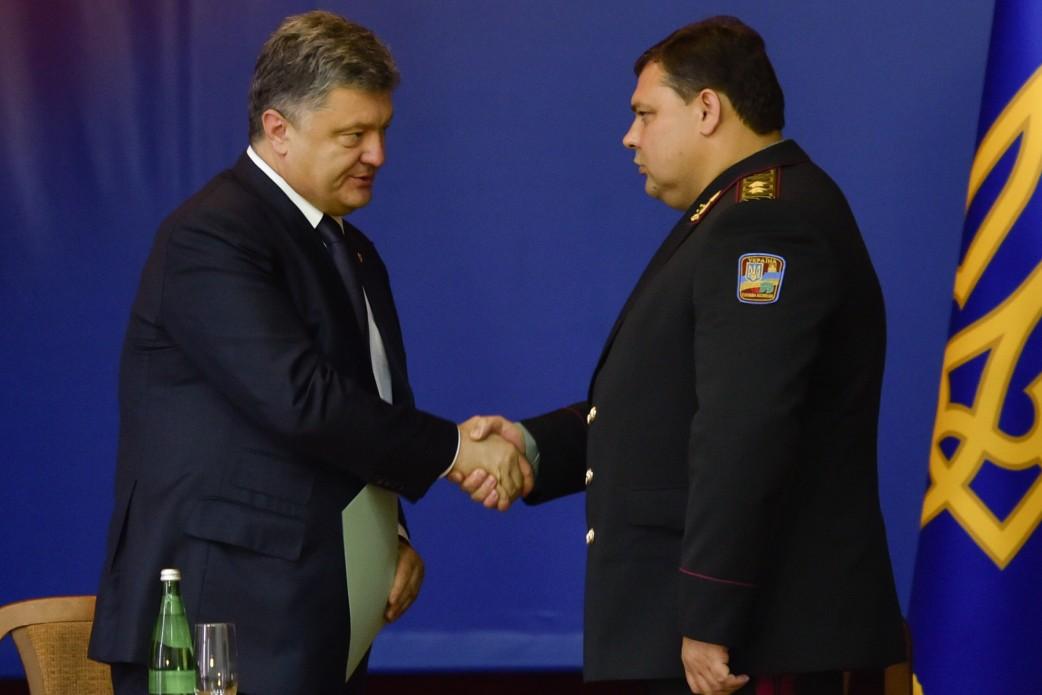 Wikipedia
UNIAN has at its disposal a resignation statement filed by Lieutenant General Valeriy Kondratiuk where he explains the compelling reasons for him deciding to step down.
Head of Presidential Administration Ihor Rainin has confirmed to an UNIAN correspondent that Kondratiuk submitted a resignation letter.
In the statement dated February 26 the official says Poroshenko failed to support him amid allegations of ties with foreign intelligence and claims the president uses pro-Russian media in "information war" against political opponents.
The allegations in question claim that Kondratiuk recruited former SBU chief Nalyvaichenko in favor of a foreign intelligence service. Kondratiuk also says the smear campaign against him was launched from Russia, and accuses the president of striking "secret deals" with Vladimir Putin's political operative in Ukraine, Viktor Medvedchuk [said allegations against Kondratiuk were voiced on 112 TV Channel, the one owned by Medvedchuk].
"Given the lack of public support on your part amid these dirty allegations relieve me of any moral duty to serve under your command," the statement says.
Read alsoUkraine's envoy to EU denies information about lifting EU sanctions against persons close to Yanukovych
In a comment to UNIAN, Kondratiuk said: "The president's recent actions tell that he considers himself a sole defender of the country. He also believes that it was only he who ensured diplomatic support. It's far from being true. To me, as well as to thousands of military who maintain peace, as well as for tens and hundreds of diplomats who serve for the good of Ukraine, it is insulting to hear."
The success of further confrontation between Ukraine and Russia largely depends, not so much on the personal experience of the future president, but on his honesty and sincere will to continue this struggle for independence, and readiness to carry out the important reforms required, Kondrtratiuk believes.
"The key factor in a president's success in the current situation should be his personnel policy in appointing professionals and his confidence in delegating authority," he added.
"No man is an island, even if he's president," said Kondratiuk.