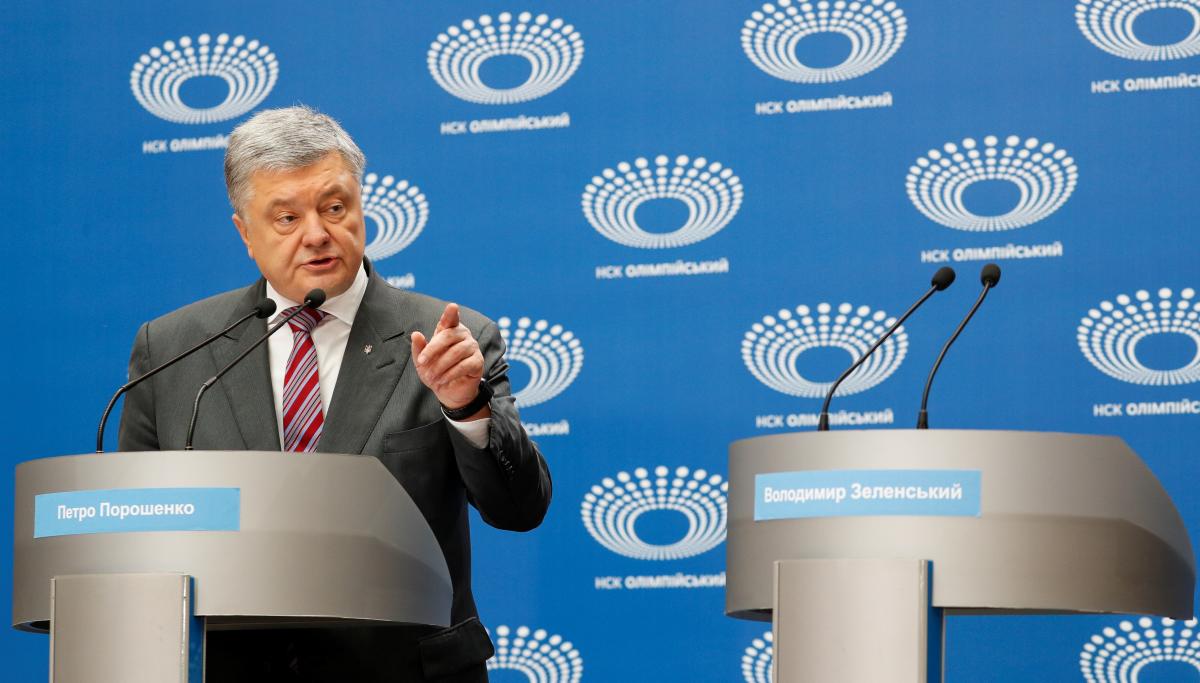 REUTERS
Presidential candidate and incumbent head of state Petro Poroshenko, speaking in front of journalists and supporters at Olympiyskiy Stadium in Kyiv on Sunday, explained why on one of his campaign billboards he was shown facing off Russian President Vladimir Putin.
He stressed that Ukraine needed a "strong president", an UNIAN correspondent reports.
"I never said and I am not saying that there is an equality sign between Putin and Zelensky – this is not the case. I just want to remind Putin's words that for him, any president of Ukraine but Poroshenko would be a dream come true," he said.
Read alsoPoroshenko, supporters, journalists arrive at Olympiyskiy Stadium in Kyiv (Live video)
According to Poroshenko, Ukraine needs a "strong president", "experienced president", "resolute president" and a president who enjoys people's trust.
"Putin has now deliberately suspended the issues and the release of hostages, the release of our military. What is he waiting for? It's one thing - for someone to substitute Poroshenko . These boards say only one thing – we will not give Mr Putin a chance," he added.