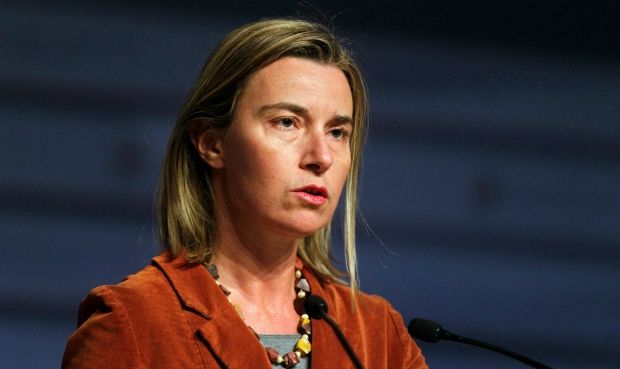 REUTERS
"It is in process. We are constantly working on [new sanctions]. After the attack in Mariupol, we decided that the foreign ministers would continue this work," Mogherini said.
She said that the EU is also focusing on measures to help the implementation of the Minsk agreement.
"Our assessment today is neither entirely positive nor entirely negative. It is clear that the situation on the ground in the last days was calmer than before and after the signing of the Minsk agreements, but there are to date violations of the ceasefire," she said.
She said OSCE observers were not able to directly verify the withdrawal of heavy weapons by the Russian-backed militants.
According to Mogherini, the situation in Ukraine and the implementation of the Minsk agreements will be discussed at an informal meeting of EU foreign ministers in Riga on Friday, March 6, as well as at the March 16 meeting of the European Council on Foreign Affairs as part of EU summit preparations.