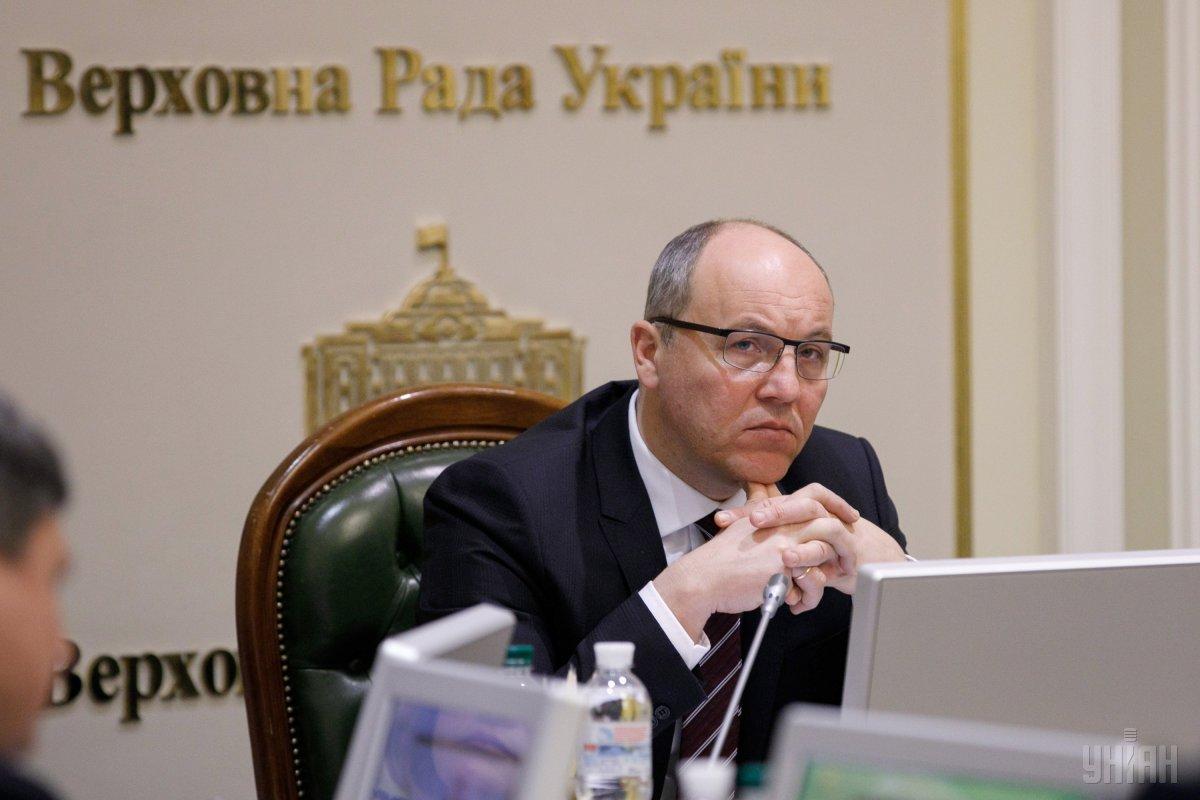 Photo from UNIAN
Chairman of the Verkhovna Rada of Ukraine Andriy Parubiy says the parliament will work until the end of October.
"Parliament will continue to work, and the government will continue to work, too, until the end of October. We have a well-developed plan for the development of the economy and raising social standards for Ukrainians. Both the Ukrainian parliament and the Ukrainian government will work on this program, regardless of the outcome of presidential elections," he told Ukraine TV channel, answering a question about the prospects for the Verkhovna Rada supporting the bills initiated by the president on raising wages and social benefits, an UNIAN correspondent reports.
He stressed "no one can prevent" the parliament from carrying out the reform package.
According to Parubiy, the government and parliament have two key programs on which they cooperate.
Read alsoUkraine MPs mulling new bill to cut presidential powers
"One is the program of economic laws, and another one is the program of laws necessary for the implementation of the Association Agreement [with the European Union]. We have not only defined the list of bills, but also determined their sequence... And we are in very close cooperation with Prime Minister Volodymyr Groysman, we are implementing this common strategy with the government and with the committees," he said.
As UNIAN reported, on April 10, member of the Batkivschyna parliamentary faction, Chairman of the Parliamentary Committee on Legislative Support of Law Enforcement Activities Andriy Kozhemiakin said the information had been spread in the Verkhovna Rada about the possibility of holding early parliamentary elections in July this year.
On April 14, incumbent President Petro Poroshenko said there were no constitutional grounds for the early termination of the Verkhovna Rada convocation.
The next parliamentary elections should take place on October 27, 2019.