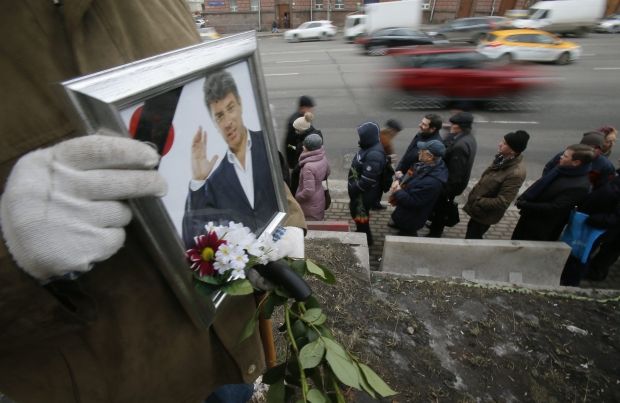 REUTERS
This was announced by U.S. Assistant Secretary of State Victoria Nuland during hearings in Congress on Wednesday, Russian news agency RIA Novosti reported.
Nuland said that the U.S. would examine its blacklist at the end of the year with due regard for the information that would become known by that time about who committed that crime.
According to Nuland, the U.S. has clearly let the Russian Federation know that the international community will be waiting for an investigation that will meet international standards and will identify not only the one who shot but also the one who ordered this.
As UNIAN reported earlier, Nemtsov was gunned down on a bridge next to the Kremlin in Moscow late on February 27. Police said the assailants had fired several shots from a passing white car, four of which hit Nemtsov in the back. He died on the scene. Russian authorities reported the murder of Nemtsov could have been a contract killing.
The Magnitsky Act, or the blacklist of Russian officials, is named after Sergei Magnitsky, a Hermitage Capital lawyer who was investigating corruption among some high-ranking officials in Russia. Magnitsky died in pre-trial detention in Moscow in November 2009.