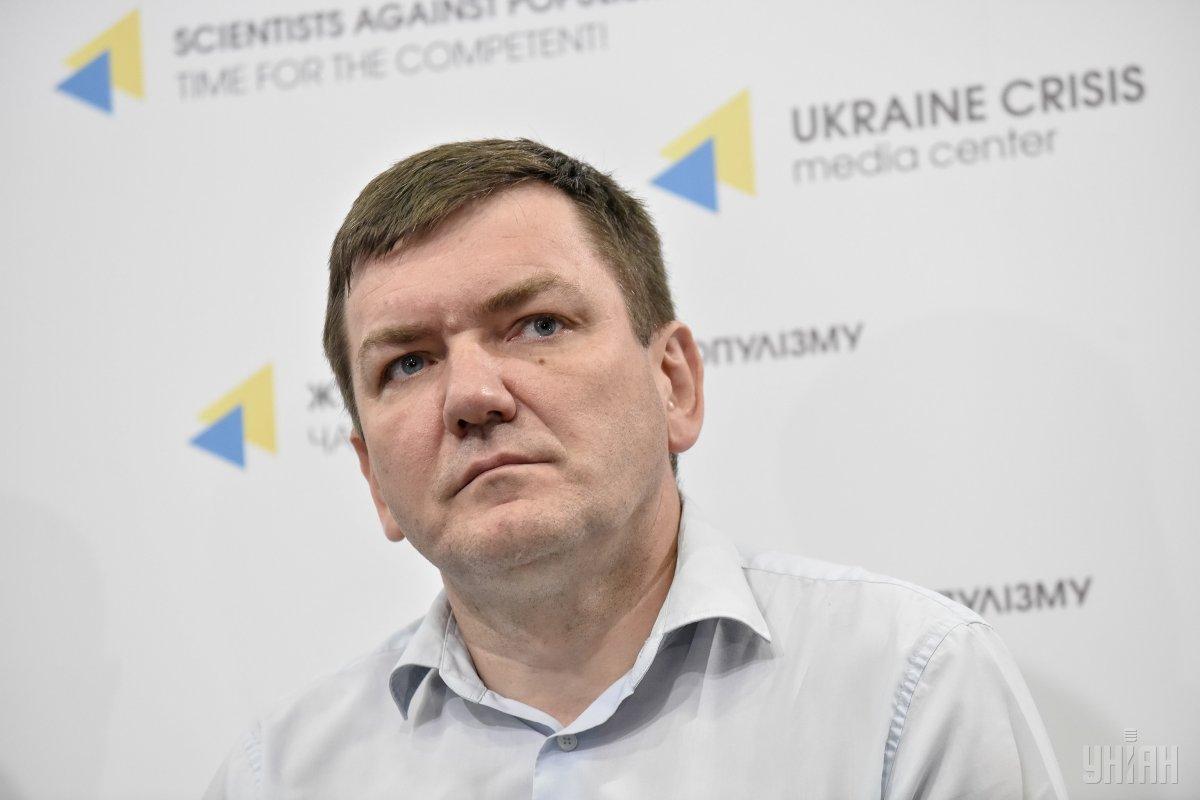 Photo from UNIAN
Chief of the Special Investigations Department at the General Prosecutor's Office (PGO) of Ukraine Serhiy Horbatiuk says Ukrainian President Petro Poroshenko "created problems" in investigating the so-called Maidan cases.
"How can I respond to such accusations by president?" Horbatiuk reflected in a comment to LB.ua following an earlier statement by President Poroshenko who claimed it was the prosecutor's inefficiency which had been hindering the investigation into the Maidan killings.
"In fact, throughout all these years since 2015, while reporting on my progress, I have constantly been talking about problems accompanying the investigation, including the responsibility or rejection of the president. Had there been a will to help, he could have joined [the investigation] throughout this time. Meanwhile, mentioning during the election race those who are allegedly to blame has nothing to do with the will to help. It's just about a will to find some skapegoats without voicing the problems."
Read alsoPoroshenko says progress in Maidan killings probe disappointing
He also said the president "must realize the problems and obstacles existing in the investigation."
"The biggest problem concerns the trial, where we have a huge number of indictments that the courts have been considering for years so they still haven't seen their completion. Here it is precisely the responsibility of the state leadership, since over almost five years of his [Poroshenko's] term in office, almost half of the courts are understaffed or face the term of the judges' cadence not being extended, which accordingly increases the burden on courts and makes it impossible to consider cases in a shorter time," Horbatiuk said.
"The second problem is the activity of the High Council of Justice, with which we have repeatedly filed complaints about the delays in consideration of cases and violations of law by judges. But in practice, there wasn't a single reaction on their part. And the Council also has representatives of the president in it. The third problem is the legislative process. This is about the adoption of amendments to the legislation over these five years, which were detrimental to the investigation and which created grounds for the procedural destruction of cases. These are the so-called 'Lozoviy amendment,' and the loss of authority of investigators who are probing Maidan cases. But the president has signed these laws. Thus, the president personally created problems for investigating Maidan cases," he added.
At the same time, Horbatiuk assured "our work has never stopped, despite all the problems they had created for us."
As UNIAN reported earlier, Ukrainian President Petro Poroshenko said the reason for the delay in the probe into the killings of protesters at Kyiv's Maidan Nezalezhnosti Square during the Revolution of Dignity was the ineffective work of Chief of the Special Investigations Department at the General Prosecutor's Office of Ukraine, Serhiy Horbatiuk.