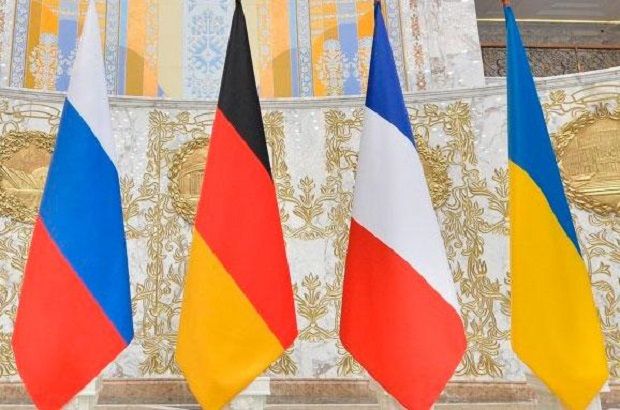 Photo from eurointegration.com.ua
Ukrainian President Petro Poroshenko says he does not rule out a meeting of the Normandy Four leaders, including Russian President Vladimir Putin, will be held in June to decide on the withdrawal of Russian troops from Ukraine's Donbas.
"I don't rule out – I'm saying this for the first time – that Russian President Putin will be invited to the celebration of D-Day – when Allied troops landed on the coast of Normandy – [on June 6, 1944]... The four of us will meet together, and we have a detailed roadmap of what to do so that peace could return to the long-suffering land of Ukraine," Poroshenko said on TV Channel 112 Ukraine.
Read alsoRussia's MFA says future of Normandy talks depends on Ukraine's presidential runoff — Russian media
According to Poroshenko, French President Emmanuel Macron and German Chancellor Angela Merkel would address Putin in May and coordinate their steps with U.S. President Donald Trump.
"Already in May or early June, Normandy format documents will be signed, which will provide for the withdrawal of Russian troops from Ukrainian territory, the withdrawal of heavy equipment and artillery, the disarmament of illegal armed groups and a decision regarding the introduction of UN peacekeepers," the Ukrainian president said.
Putin's press secretary Dmitry Peskov, in turn, has not confirmed the Russian president's participation in D-Day events in Normandy in June. The visit to Normandy is not on Putin's June agenda, Peskov told a Russian news agency.
The Normandy Four leaders – the presidents of Ukraine, Germany, France and Russia – last met in October 2016.