Republicans: Obama de facto imposes embargo on arms supplies to Ukraine
The Obama administration has de facto imposed an embargo on supplies of defensive weapons to Ukraine, Republican Congressman Chris Smith, Chairman of the Helsinki Commission and the Commission on Security and Cooperation in Europe, said on Wednesday during a hearing of the U.S. House of Representatives Committee on Foreign Affairs, according to Voice of America.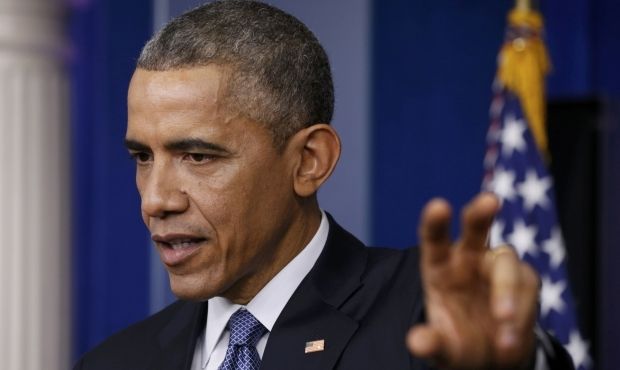 REUTERS
"The delay of deliveries of weapons is, in fact, a failure. Therefore, de facto we have an embargo on supplies of defensive weapons to Ukraine. It reminds me and many others the war in the Balkans, where we made every effort so that the Bosnians and Croats weren't able to defend themselves against the aggression of Milosevic. Now we see a repetition of the same policy in the case of Ukraine, our friend and ally," he said.
"Ukrainians need defensive weapons immediately. All the responsibility for the failure to deliver arms to Ukraine lies with President Obama," Smith said.
In addition, Republican Congressman Rodney Frelinghuysen said that Obama did not respond to three written requests from him regarding the supply of arms to Ukraine as a country that is a non-NATO ally of the United States.
"I have already written to the president three times about support for Ukraine as a country that is an ally of the United States outside NATO, but I have never received a response. But we need to do something about it," Frelinghuysen said.
If you see a spelling error on our site, select it and press Ctrl+Enter