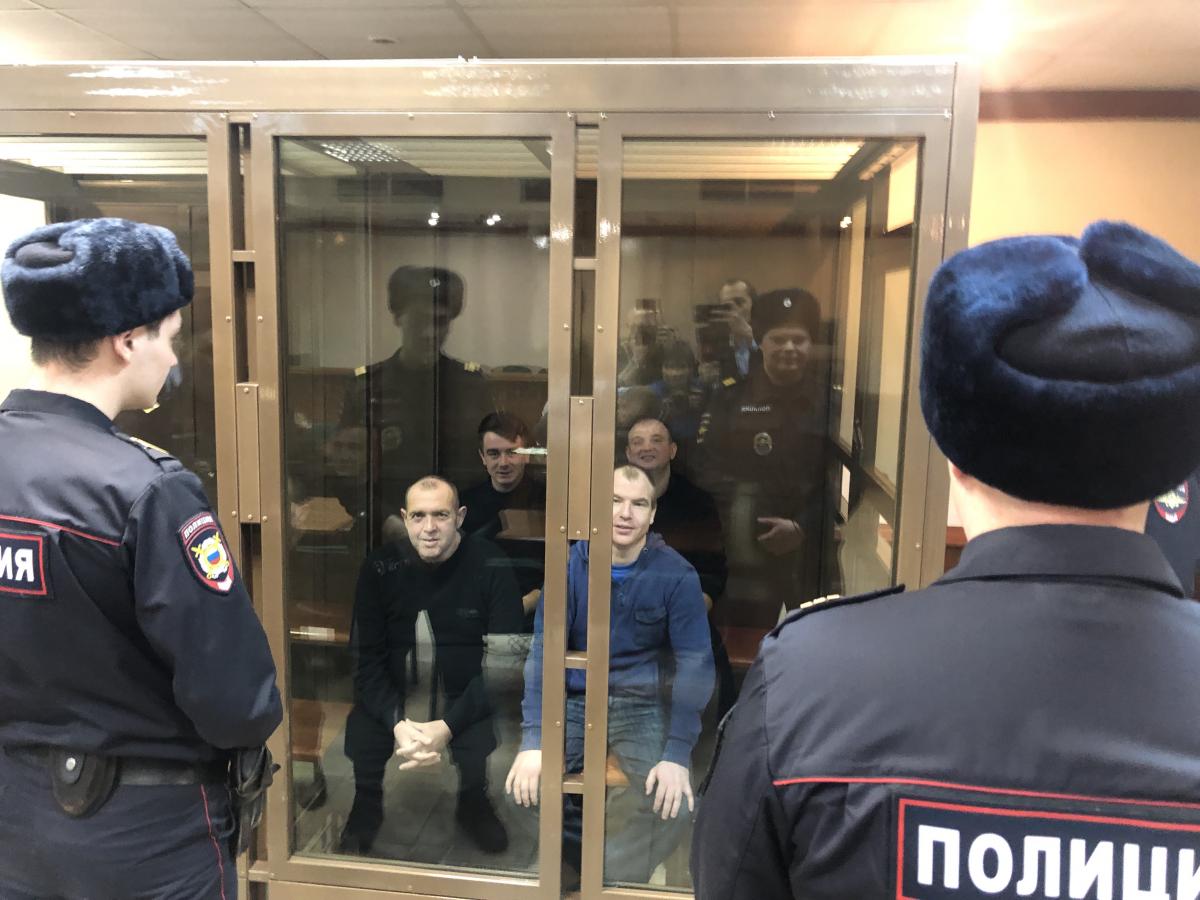 Photo by Roman Tsymbaliuk/UNIAN
The Russian Foreign Ministry states the UN International Tribunal has no jurisdiction in the case regarding the Russian attack on Ukrainian sailors near the Kerch Strait on November 25.
"In connection with the process of interim measures initiated by Ukraine based on the 1982 Convention, the Russian side proceeds from the fact that the International Tribunal for the Law of the Sea has no jurisdiction to consider the Kerch incident, in particular, by virtue of the reservations made by both the Russian Federation and Ukraine on the inapplicability of the procedures provided for by the 1982 Convention in relation to certain categories of disputes. We do not see the interim measures requested by Ukraine as an element of urgent need, which is a prerequisite for their application," reads a statement published on MFA Russia's website.
The Russian ministry assures that the rights of Ukrainian sailors "are being strictly observed," and that they are able to "use the services of lawyers and receive medical assistance."
Read alsoUkraine lodges request with ITLOS, seeking release of 24 Ukrainian sailors in Russia
"International litigation should not impede the criminal investigation being conducted in the Russian Federation, while its results should not be predetermined by the decision of an international judicial body," MFA Russia wrote.
Russia also urged Ukraine to begin consultations rather than go for litigation.
As UNIAN reported earlier, Ukraine initiated a new lawsuit against Russia and appealed to the UN International Tribunal for the Law of the Sea, seeking the release of 24 Ukrainian Navy sailors and three vessels the Russian forces had captured near the Kerch Strait.
The lawsuit notes that the seizure and holding of vessels and crew grossly violate the UN Convention on the Law of the Sea. Ukrainian sailors and vessels must immediately be returned to Ukraine.
On April 17, the Lefortovo District Court of Moscow will consider the investigators' petition to extend the arrest of Ukrainian sailors.
Ukraine has repeatedly stressed the illegal nature of Russia's actions and considers captured Ukrainian sailors "prisoners of war."