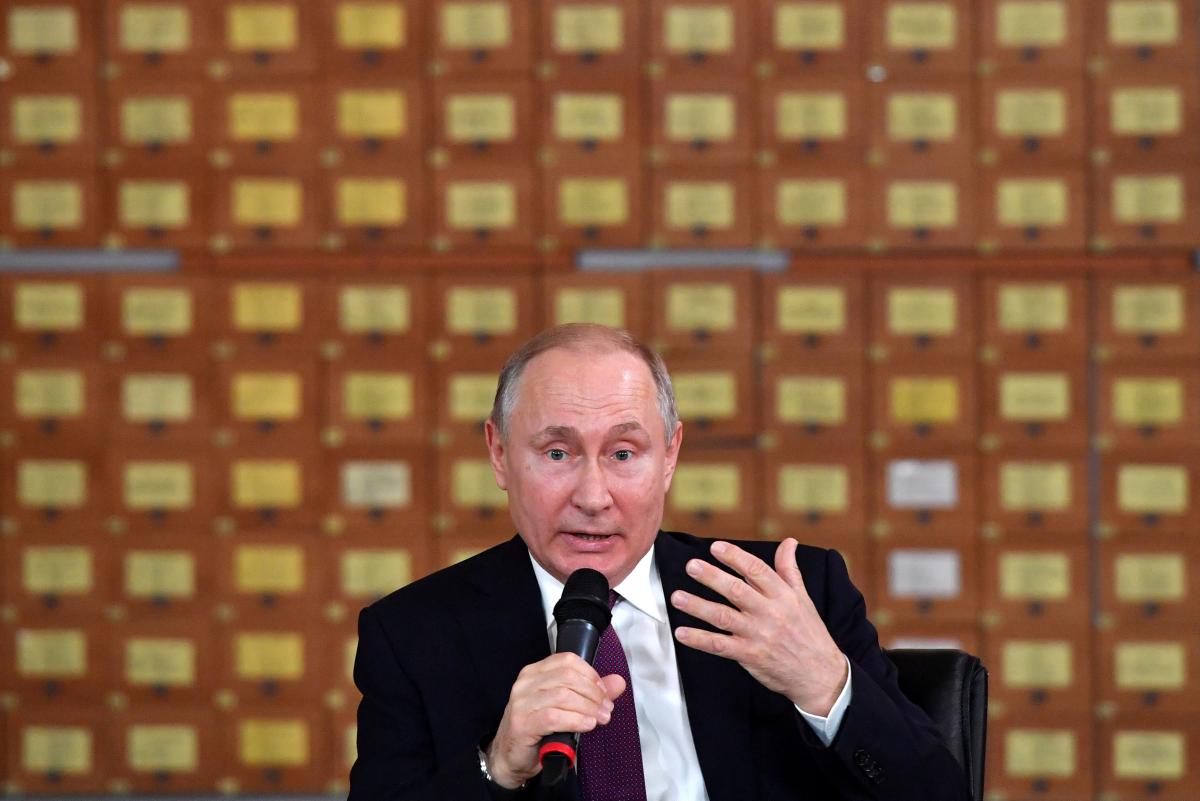 Vladimir Putin / REUTERS
Russian President Vladimir Putin has replaced head of the presidential directorate for cross-border cooperation Oleg Govorun, who oversaw terrorist organizations of the self-proclaimed republics in Donbas, the "Donetsk People's Republic" ("DPR") and "Luhansk People's Republic" ("LPR"), along with Georgia's Russia-occupied South Ossetia and Abkhazia.
The reshuffling is stipulated in a presidential decree posted on his official website.
The decree was signed on April 17.
Read alsoKremlin's plan to sow chaos in Ukraine
By another decree, Aleksey Filatov was appointed to this position.
Prior to his appointment, Filatov was engaged in interaction with South Ossetia, the Russian service of Radio Liberty said. Last year, Filatov, being deputy head of the directorate, became involved in work with the "DPR" and "LPR" organizations.
Earlier, Russia's Kommersant announced the upcoming resignation of Govorun, who is called one of the closest allies of presidential aide Vladislav Surkov overseeing Ukraine's issues in the Kremlin.
The presidential directorate for cross-border cooperation is a former department for socio-economic cooperation with the CIS member states, Abkhazia and South Ossetia. Last year, Putin reorganized it, having reduced staff. However, the new directorate allegedly continued to oversee terrorist organizations in eastern Ukraine.
Govorun had held his post since 2013.