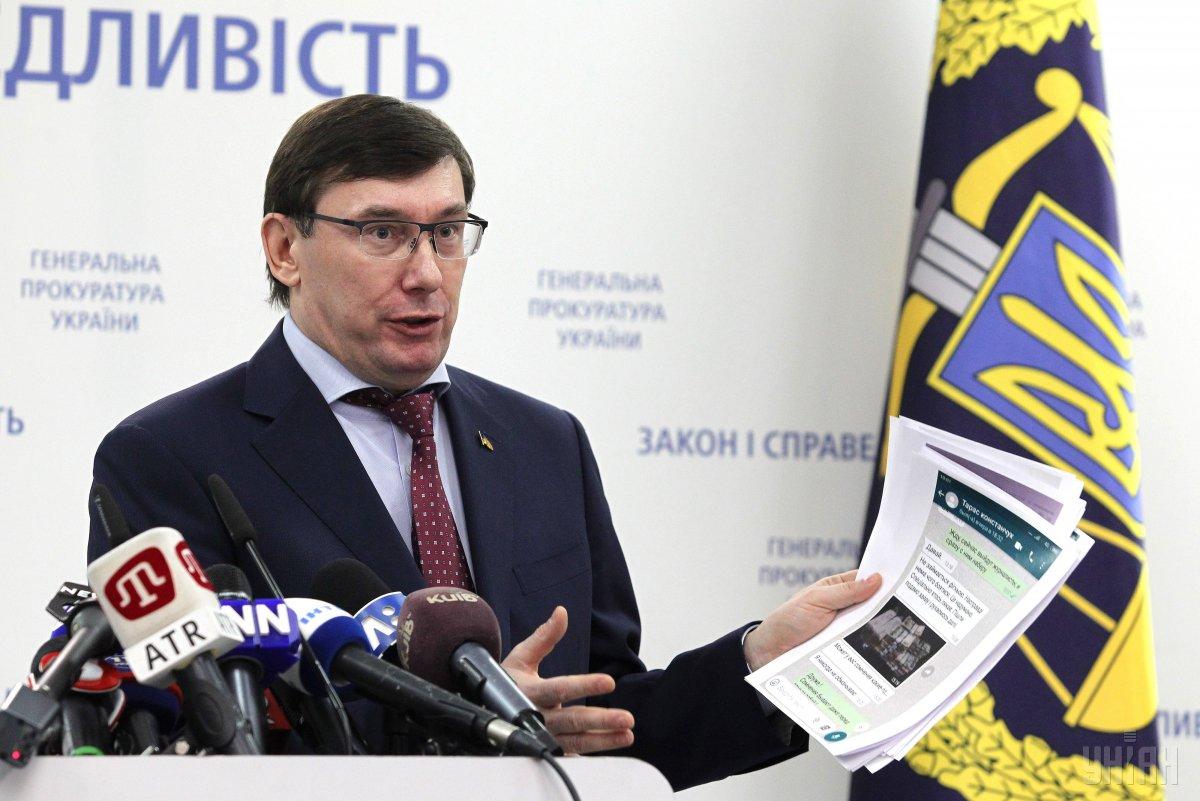 PGO chief Yuriy Lutsenko / Photo from UNIAN
Ukrainian Prosecutor General Yuriy Lutsenko has admitted that U.S. Ambassador Marie Yovanovitch did not give him a do not prosecute list, which he had previously stated.
"The meeting [with the ambassador] took place in the PGO [Prosecutor General's Office], at this very table in January 2017," Lutsenko told the Ukrainian TheBabel online publication. "She was accompanied, so was I. Mrs. Yovanovitch was interested in Vitaliy Kasko's case. The fact was that Mr. Kasko's mother got registered for official housing [in Kyiv], while she had never left Lviv. That had signs of abuse."
Read alsoThe Hill: Top Ukrainian justice official says U.S. ambassador gave him a do not prosecute list
Lutsenko recalled Yovanovitch insisted Kasko was an outstanding anti-corruption activist, and "the criminal case discredited those who were fighting against corruption."
"I shared the details and explained that I could not open and close cases on my own. I listed some so-called anti-corruption activists under investigation. She said it was unacceptable, as it would undermine the credibility of anti-corruption activists. I took a piece of paper, put down the listed names and said: 'Give me a do not prosecute list.' She said: "No, you got me wrong.' I said: "No, I didn't get you wrong. Such lists were earlier drawn up on Bankova Street [the presidential administration's address, Lutsenko meant the Yanukovych administration], and now you give new lists on Tankova Street [the former name of Sikorsky Street, where the U.S. Embassy is located]. The meeting ended. I'm afraid the emotions were not very good," Lutsenko gave the details of his meeting with the ambassador.
As UNIAN reported, Lutsenko told Hill.TV early in March 2019 that when he first met with U.S. Ambassador Yovanovitch in Kyiv, she allegedly gave him a list of people who should not be prosecuted. In addition, Lutsenko complained that his office had not received $4 million, which the U.S. government should have provided as support.