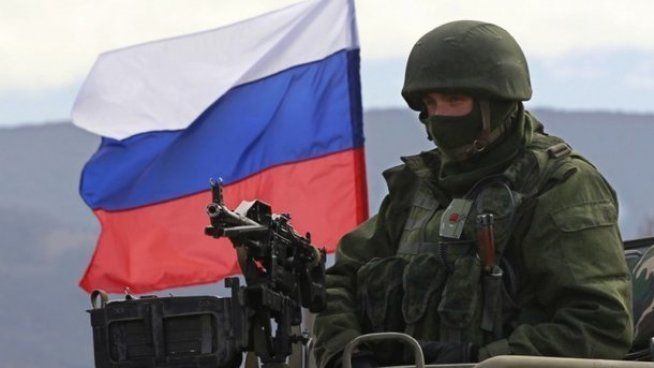 amurburg.ru
Chief of the General Staff of Ukraine's Armed Forces Gen. Viktor Muzhenko has said Russia may turn Donbas hostilities into a full-scale war within an hour.
"The peculiarity of the Russian-Ukrainian war is that within an hour (!) it may turn into a full-scale conventional conflict involving land, sea, aviation components, and special operations forces. The deployment of Russian troops (they have formed strike groupings along the Ukrainian border, including in Belarus and in the occupied Crimea) is organized in such a way that they may launch active military missions without any special training," he said in an interview with the Ukrainian daily newspaper Fakty.
Muzhenko believes Russia is waiting for chaos to emerge in Ukraine to go for a full-scale offensive.
Read alsoUkrainian defense minister tells of U.S. military assistance
"According to our calculations and according to those of NATO, these units are 70% ready for combat action. The only question is how the developments in our country allow Russians to act. If there's chaos, this would be the most favorable period to launch such actions," the general said.
Muzhenko believes the interests of the Russian Federation are much broader than the seizure of Crimea and parts of Donbas, and the Russians are trying to restore the territory of the former Soviet Union and become a global player in geopolitics.
In addition, according to Muzhenko, Russia needs Ukraine's industrial defense potential to ultimately increase its own capabilities.
"We have enterprises that supplied components, parts, weapon systems for the Soviet, and then Russian army. Russia is lacking them now, and this is the reason why their rearmament programs are dragging. This is about missile systems, power-plant units, engines for ships and helicopters of relevant classes, which we manufacture. So they have a number of serious motivations for offensive aggressive actions," Muzhenko added.