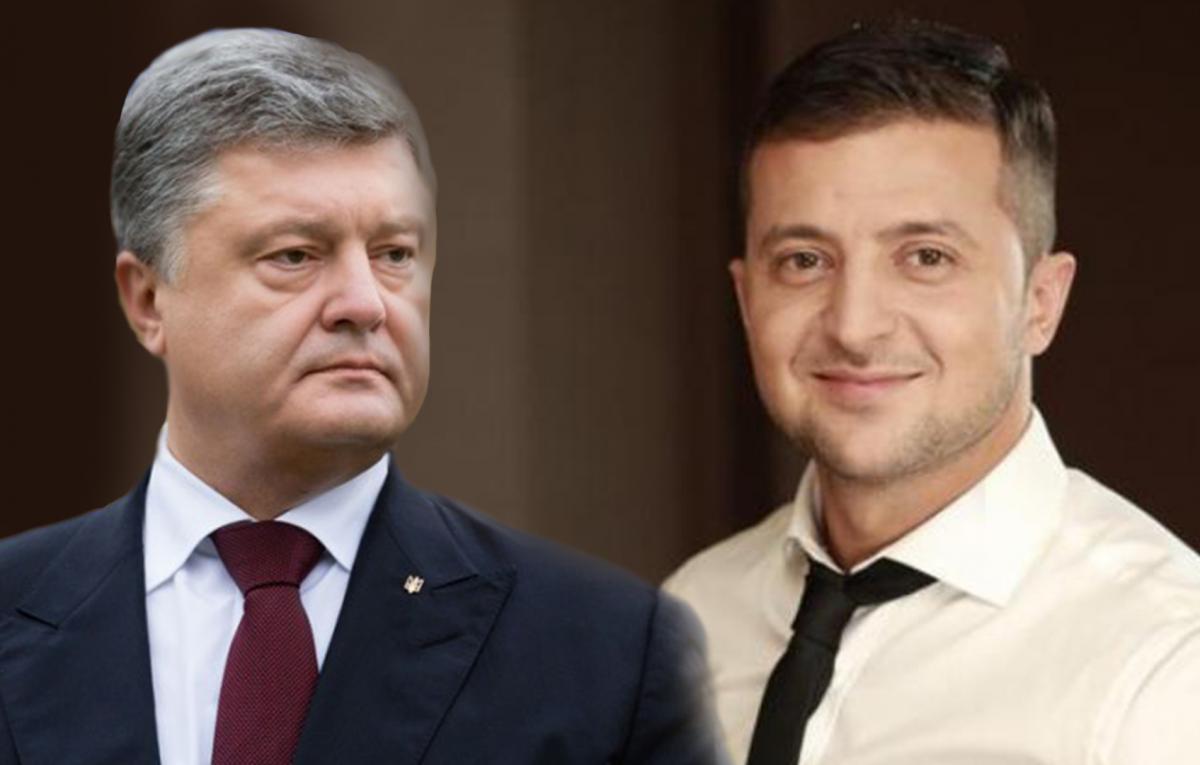 Collage by UNIAN
Some 58% of Ukrainians say they would vote for presidential candidate, showman Volodymyr Zelensky in the April 21 runoff, while incumbent President Petro Poroshenko would gain 22%.
The share of those undecided is 20%, according to a survey conducted by the Rating sociological group.
"As of the second week of April 2019, answering the question 'For which of these candidates will you vote in the runoff?', the respondents answered as follows: 52% said they would vote for Zelensky, 19% for Poroshenko, 19% are undecided, and 10% are not going to vote," reads the report.
Of those who said they would go to the polling stations in the runoff, 58% would stand for Zelensky, while 22% would vote for Poroshenko. Another 20% remain undecided.
Read alsoZelensky reveals plans for Donbas
Among those who intend to vote in the runoff and have already decided on their choice, 73% would vote for Zelensky, while 27% would choose Poroshenko.
"Zelensky is ahead of his rival in all age categories. He is also a leader among the residents of the east, south and the center of Ukraine. At the same time, as in the previous survey, the positions of both candidates are almost equal in the west," the sociologists said.
Moreover, 62% of respondents believe Zelensky will become Ukraine's president, while 17% say Poroshenko will be re-elected. Another 22% have not decided on their choice.
Read alsoZelensky in favor of dissolving Ukraine's parliament if elected president, but only within legal framework
Answering the clarifying question about the level of confidence in the choice and participation in the voting, 72% of those who intend to take part in the runoff expressed full confidence in their choice and desire to come to the polling stations on April 21, 2019. Another 22% said although they were not confident in their choice, they would still come and vote. Only 2% said they were not confident in their choice and most likely would not vote.
The total mobilization of voters of both candidates who entered the runoff is over 80%.
The poll was conducted on April 12-16 through personal formalized (face-to-face) interviews. The sample population is represented by age (18 and older), gender, type of settlement, and region. Some 3,000 respondents have been interviewed. The margin of error does not exceed 1.8%.