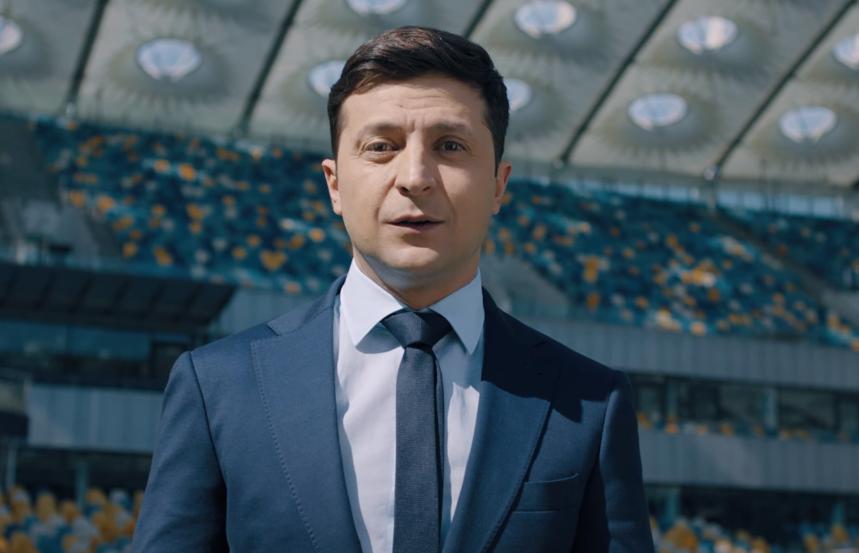 One of the two candidates, Volodymyr Zelensky / Screenshot
Ukrainian presidential candidate, showman Volodymyr Zelensky's participation in budget-financed televised debates on UA:PBC is not planned.
Answering a question whether Zelensky is going to take part in the debates on UA:PBC, head of the candidate's campaign headquarters Ivan Bakanov told UNIAN: "Our televised debates will take place at the stadium, as was agreed by the candidates. There is no other information."
Read alsoZelensky plans to debate with Poroshenko on April 19 (Video)
According to him, the format of participation in the debates on the stadium in Kyiv was planned long ago. "It was planned long ago, and agreed by the sides, the candidates," he added.
The Central Election Commission (CEC) on April 18 rescheduled TV debates on UA:PBC between the candidates, Volodymyr Zelensky and incumbent President Petro Poroshenko from 20:00 for 21:00 Kyiv time on Friday, April 19, as this timeslot was allocated for the presidential debates at Kyiv's Olimpiyskiy Stadium.
The respective amendments to CEC resolution No. 472 dated Mary 5, 2014, on the procedure of holding presidential debates were initiated by Poroshenko's authorized representative, Ruslan Kniazevych.
In keeping with the Law on Presidential Elections in Ukraine, TV debates financed from Ukraine's national budget should take place between 19:00 and 22:00 local time on the last Friday before the second round of the elections. They should be broadcast live and last at least 60 minutes.