Russian opposition plans new protest march in April
The opposition in Russia plans to stage a new authorized public event in Moscow on April 19, Russian news agency TASS has reported.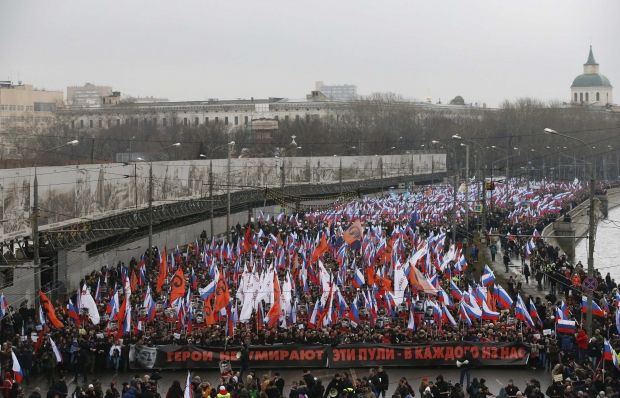 REUTERS
"The Protest Action Committee, RPR-PARNAS (the Svoboda Naroda Party), [the Russian opposition movement] Solidarnost (Solidarity) have announced the launch of preparations for a mass rally, which is scheduled for April 19, 2015," one of the rally's organizers and Solidarity political council member Alexander Ryklin said.
According to Ryklin, the venue of the event and its format will be announced later.
"The organizers plan to apply for the Moscow Town Hall for permission in accordance with the law, but they will insist that the venue of the march should be in the center of Moscow," one of the event's initiators Pyotr Tsarkov said.
Under Russian legislation, an application for a large-scale public event shall be submitted to the authorities not earlier than 15 days before its scheduled date.
If you see a spelling error on our site, select it and press Ctrl+Enter