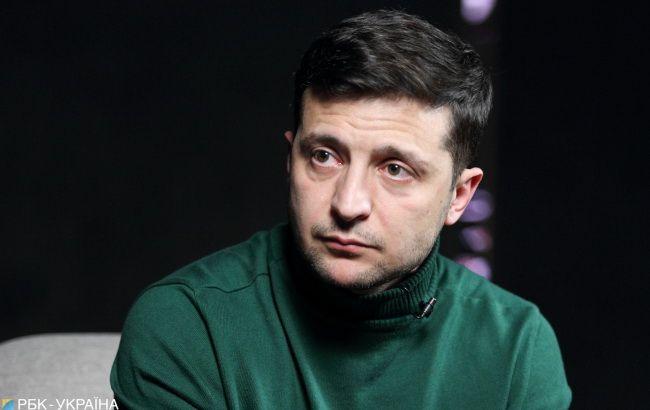 Zelensky says he chooses a diplomatic way of settling the Donbas crisis / Photo from RBC Ukraine
Presidential candidate Volodymyr Zelensky says if elected president, he is not ready to use the army to liberate Russia-occupied Donbas, eastern Ukraine.
Answering a question from host of the Pravo na Vladu TV talk show Natalia Moseichuk if he is "ready to give a command for a military operation to liberate Donbas by military means," the presidential candidate replied: "No, I'm not," according to the TV news service TSN.
Read alsoAlmost half of Ukrainians expect better life following election – poll
Earlier, political consultant for Zelensky's headquarters Dmytro Razumkov said it is very difficult to counter the Kremlin's military aggression, using force, therefore, diplomacy should be engaged along with the expansion of the so-called Normandy format, which now includes representatives of four countries: Ukraine, Germany, France, and Russia.
As UNIAN reported earlier, presidential candidate of Ukraine, showman Volodymyr Zelensky has introduced members of his team for his presidency if elected president in the April 21 runoff. Zelensky named his team of experts during the Pravo na Vladu (Right to Power) TV program on TV Channel 1+1 on Thursday evening.