Jailed pilot Savchenko getting worse, Ukraine's foreign ministry demands Russia let Ukrainian doctors examine her
Ukraine's Ministry of Foreign Affairs demands that Russia immediately let Ukrainian doctors examine jailed Ukrainian pilot Nadia Savchenko, as her health has considerably deteriorated.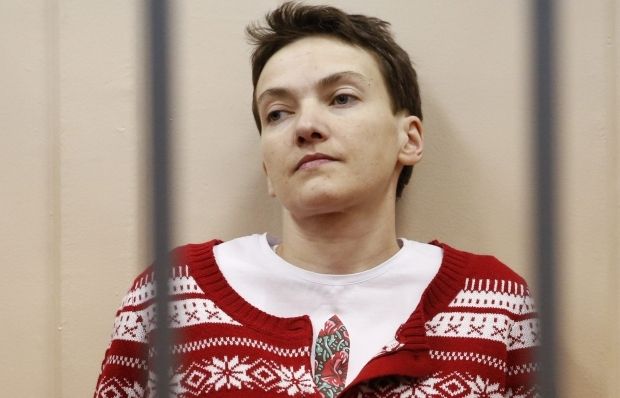 REUTERS
This was announced by ministry's spokesman Yevhen Perebyinis in a comment sent to UNIAN.
"Some mass media reports that Nadia Savchenko has allegedly stopped her hunger strike unfortunately do not correspond to reality. Nadia Savchenko continues hunger strike in protest against her illegal removal from Ukraine and groundless detention in Russia, however, she has agreed to resume consumption of a nutritious matter (chicken broth) for a certain period of time," Perebyinis said.
The foreign ministry's representative added that "during a meeting with a consular representative of Ukraine's Embassy today Nadia Savchenko has had a new bout of illness." This is a direct result of the significant deterioration of her health, which Ukraine's Ministry of Foreign Affairs has repeatedly drawn the Russian side's attention to, he added.
In this connection, the Ukrainian Foreign Ministry has again called on the Russian side to immediately let Ukrainian doctors examine Savchenko. The ministry also insists that the jailed Ukrainian pilot should be released for further urgent hospitalization to a Ukrainian or European hospital, Perebyinis said.
If you see a spelling error on our site, select it and press Ctrl+Enter