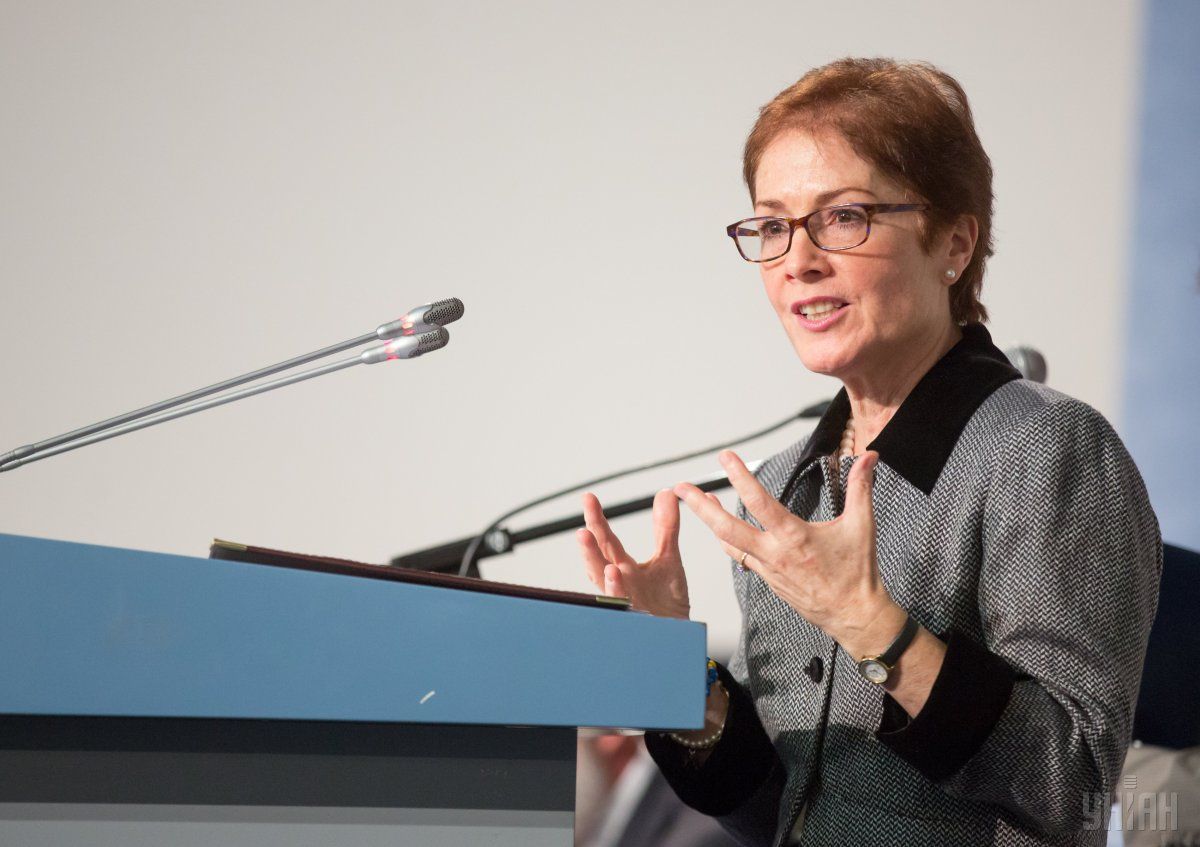 Photo from UNIAN
U.S. Ambassador to Ukraine Marie Yovanovitch has named three main issues on which the United States will cooperate with the new president of Ukraine after the runoff, which will be held on April 21.
Read alsoU.S. Ambassador urges Ukrainians to vote in presidential election (Video)
"I just wanted to state again as we have stated privately but also publicly over the last several months. The U.S. government will work with whoever the Ukrainian people elect as president on Sunday," she said at ENEMO briefing in Kyiv, according to an UNIAN correspondent.
"And we will continue to work on the three things the Ukrainian people feel are important and the U.S. feels is important as well: the successful end to the conflict in eastern Ukraine, prosperous growing economy, and the government that treats all Ukrainians with respect and treats all of its citizens equally under the law," Yovanovitch added.