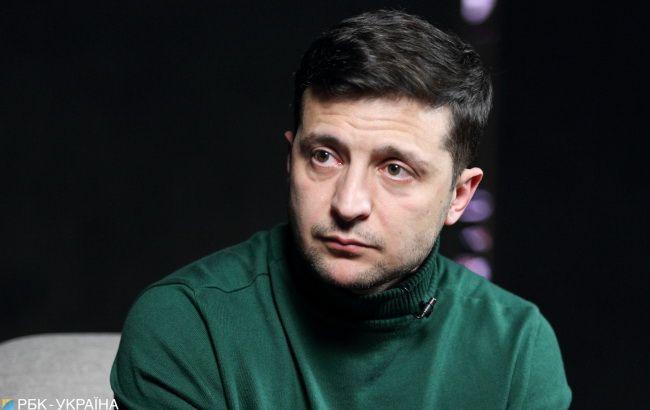 Zelensky says he has never talked with Putin / Photo from RBC Ukraine
Ukrainian presidential candidate Volodymyr Zelensky emphasizes he has never talked with Russian President Vladimir Putin and has not been to Russia since the beginning of the war.
"As for Putin. I have never ever in my life talked with Putin. And I know how many times you [incumbent President of Ukraine Petro Poroshenko] have talked with Mr. Putin, or whatever you have had on the phone. Through [Viktor] Medvedchuk or directly. Starting since 2014," Zelensky told Poroshenko during the debate at Kyiv's Olimpiyskiy Stadium on Friday evening, according to an UNIAN correspondent.
Read alsoUkrainian presidential debate to be recorded for Putin to "watch later" – spokesman
He also stressed: "I have not been to Russia since the beginning of the war. And this was a lie again."
On April 19, the election debate of two presidential candidates Poroshenko and Zelensky was held at the Olimpiysky stadium. Their conduct is provided for by electoral legislation. By law, the debate should take place on the last Friday before Election Day.
Prior to the event, it became known that Poroshenko had agreed to Zelensky's conditions to take part in the debate at the stadium at 19:00.