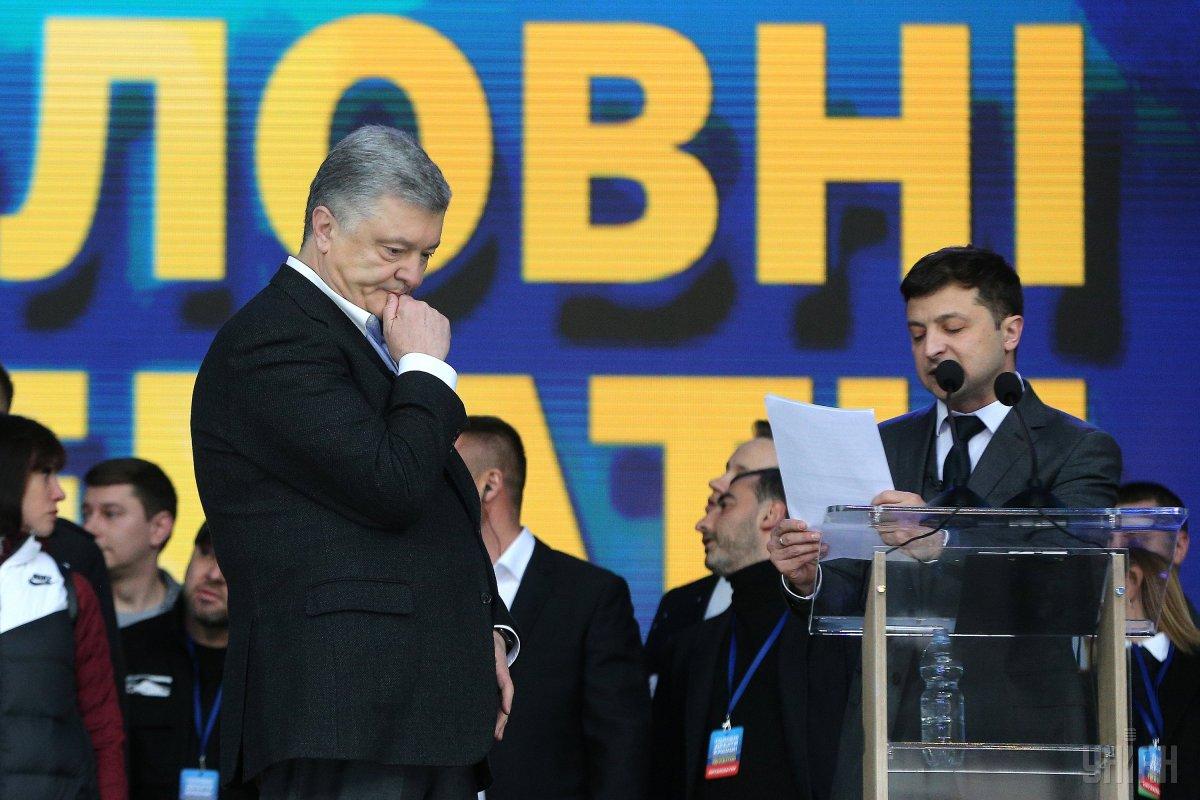 Olimpiyskiy Stadium hosted the debate between Poroshenko and Zelensky on Friday / Photo from UNIAN
Volodymyr Zelensky, a presidential candidate of Ukraine, says that such achievements as visa-free travel for Ukrainians and the Ukrainian language do not belong to incumbent Petro Poroshenko only, while the Tomos, a historic document granting the Orthodox Church in Ukraine independence, is an achievement, first of all, of ex-head of the Ukrainian Orthodox Church of the Kyiv Patriarchate, Patriarch of Kyiv and all of Russia-Ukraine Filaret.
"Petro Poroshenko has had many achievements. That's the fact: visa-free [travel], the Tomos, the army – things that you wrote on billboards. But you know, it seems to me that for some reason you've ascribed all these achievements to yourself alone, and I don't understand why," Zelensky said during the debate at the Olimpiyskiy Stadium on Friday evening.
Read alsoZelensky at debate with Poroshenko: I've never talked with Putin in my life (Video)
In particular, Zelensky told Poroshenko: "[The issue of] the Ukrainian language has been [addressed] before you."
"As for visa–free [travel] – yes, it is a victory. But this is the victory of Ukrainian diplomats and the Ukrainian Diaspora, who had been fighting for the visa-free issue before you became president of Ukraine," he said.
Speaking of the Tomos, he stressed that this is a victory for Ukraine." But I think this is a victory, first of all, of Filaret, who had been fighting for the Ukrainian church before you became president. Back in the days when you were a member of the Moscow Patriarchate," Zelensky said.
In addition, speaking of the army, Zelensky noted:" The army is, above all, a feat of Ukrainian soldiers, Ukrainian volunteers, the Ukrainian people."
Poroshenko has been campaigning for a new term under the "Army! Language! Faith!" slogan.