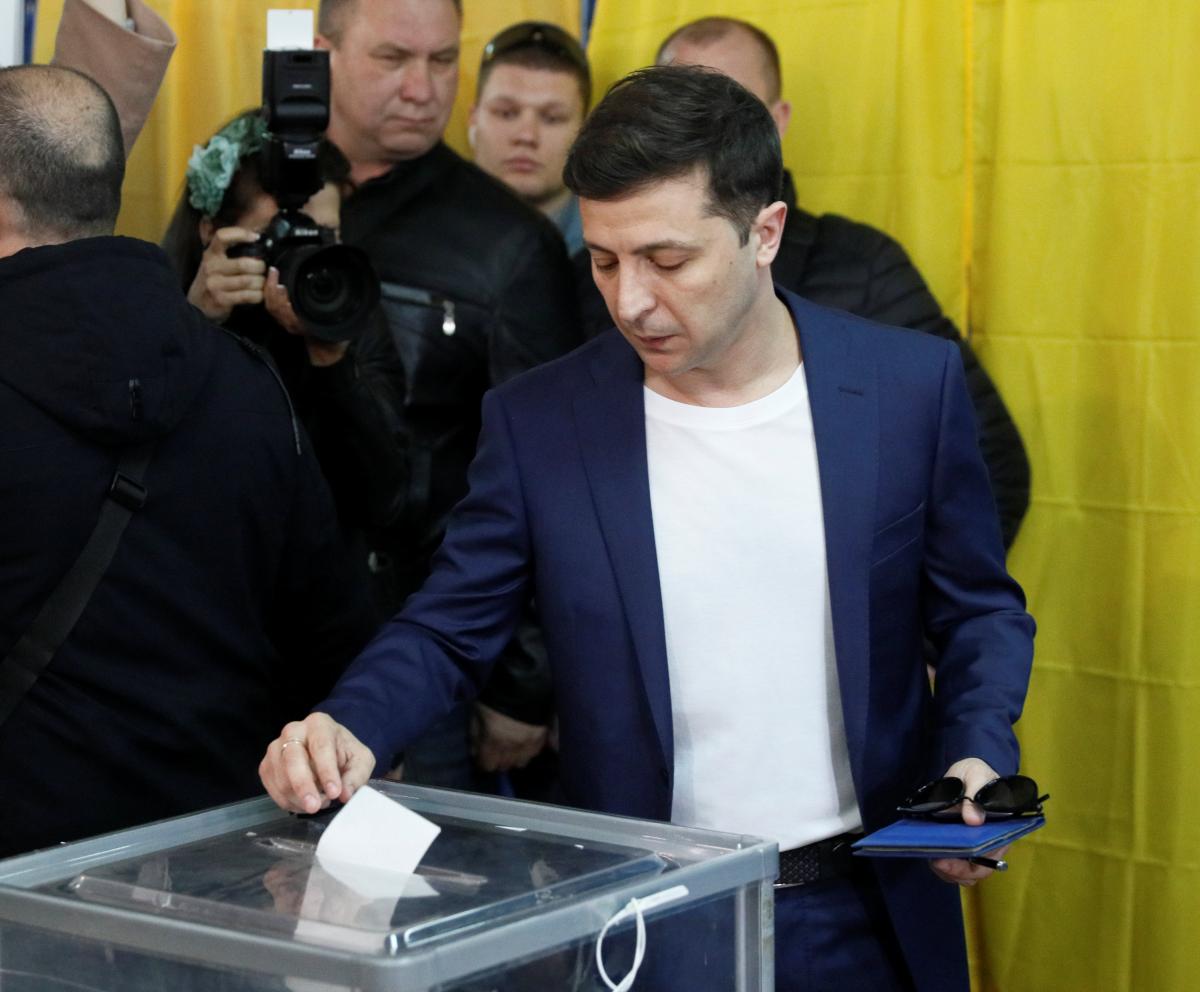 REUTERS
Presidential candidate Volodymyr Zelensky has arrived to cast his vote at a polling station in Kyiv in the presidential runoff on April 21.
He admitted that he had not slept all night and felt as nervous as his entire team.
"The morning was good. I know nothing about your mood, but ours was good. Children, fried eggs, coffee, and also my wife turned on Eminem [tracks] for the mood," he said.
Zelensky said he was sure that Ukraine would win irrespective of the vote results.
Read alsoVoters' Committee in Ukraine reports extremely low number of election observers on April 21
When he left the voting booth, his wife was standing next to him. She was the first to cast the ballot while Zelensky was trying to joke with those present. His wife asked him not to show whom he had voted for, and then she stepped aside. Yet, one could see a cross next to presidential candidate Zelensky's name.
Having voted, the showman went to his campaign headquarters, where members of his team were waiting for him.
As UNIAN reported earlier, Ukrainians are now electing their president in the second round of the vote on April 21, 2019, as incumbent President Petro Poroshenko and showman Volodymyr Zelensky are competing for this post. Polling stations opened at 08:00 Kyiv time on April 21; they will work until 20:00 Kyiv time.
The voting is under way in 200 constituencies where 29,982 election commissions have been created. In total, about 30.3 million people are on the voters' lists.