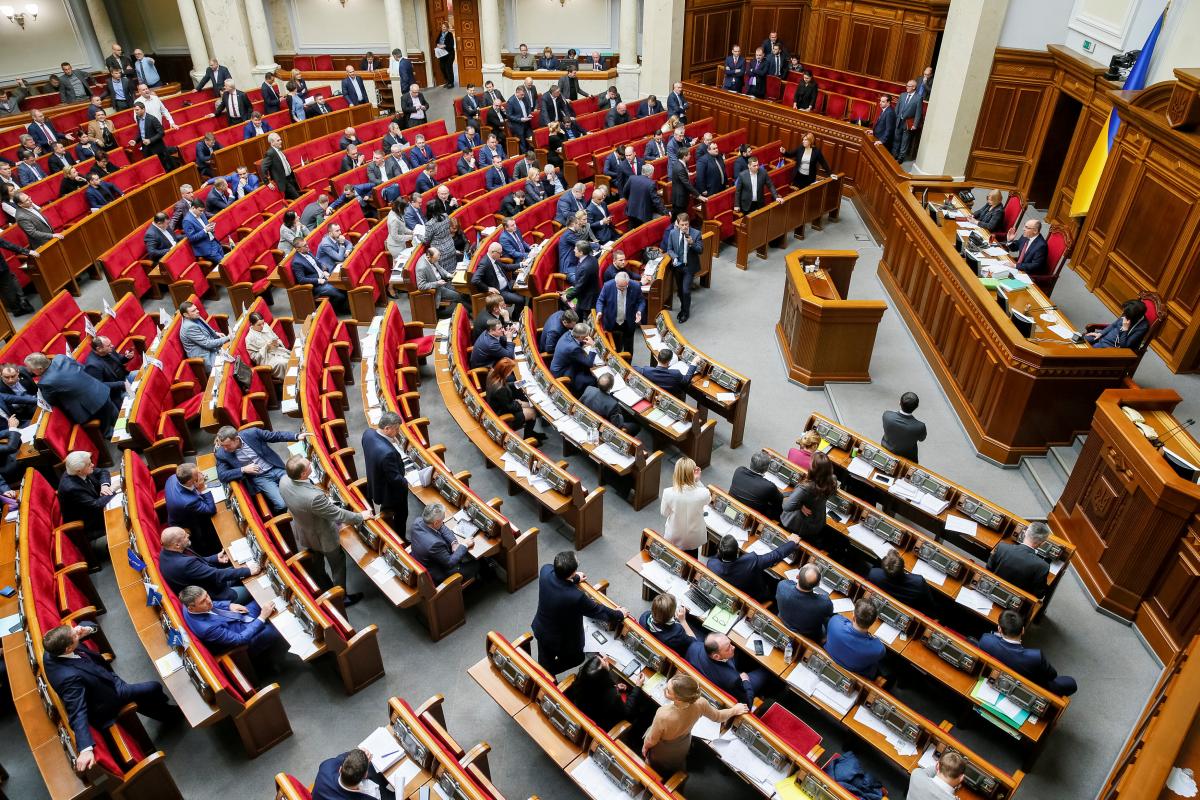 REUTERS
Political consultant and a speaker for Volodymyr Zelensky's "Ze! Team" Dmytro Razumkov says that it is now impossible to be talking about the dissolution of the Verkhovna Rada, Ukraine's parliament.
"Zelensky's position and that of his team will remain within the current legislative framework. At the moment, it doesn't seem possible to be talking about the dissolution of the [Verkhovna] Rada," he told a briefing on April 21, responding to a question about a possible early dissolution of parliament.
Read alsoFinal voter turnout in Ukraine at 62%
Razumkov stressed that, as of April 21, "the question shouldn't be addressed to us, and it shouldn't be discussed yet."
As UNIAN reported earlier, the Central Election Commission of Ukraine has processed 94.46% of the protocols of the precinct election commissions in the second round of the presidential elections in Ukraine, stating some 73.19% of the voters (12,809,498 people) supported presidential candidate Volodymyr Zelensky, while the incumbent head of state, Petro Poroshenko, received 24.48% of the votes (4,285,295).