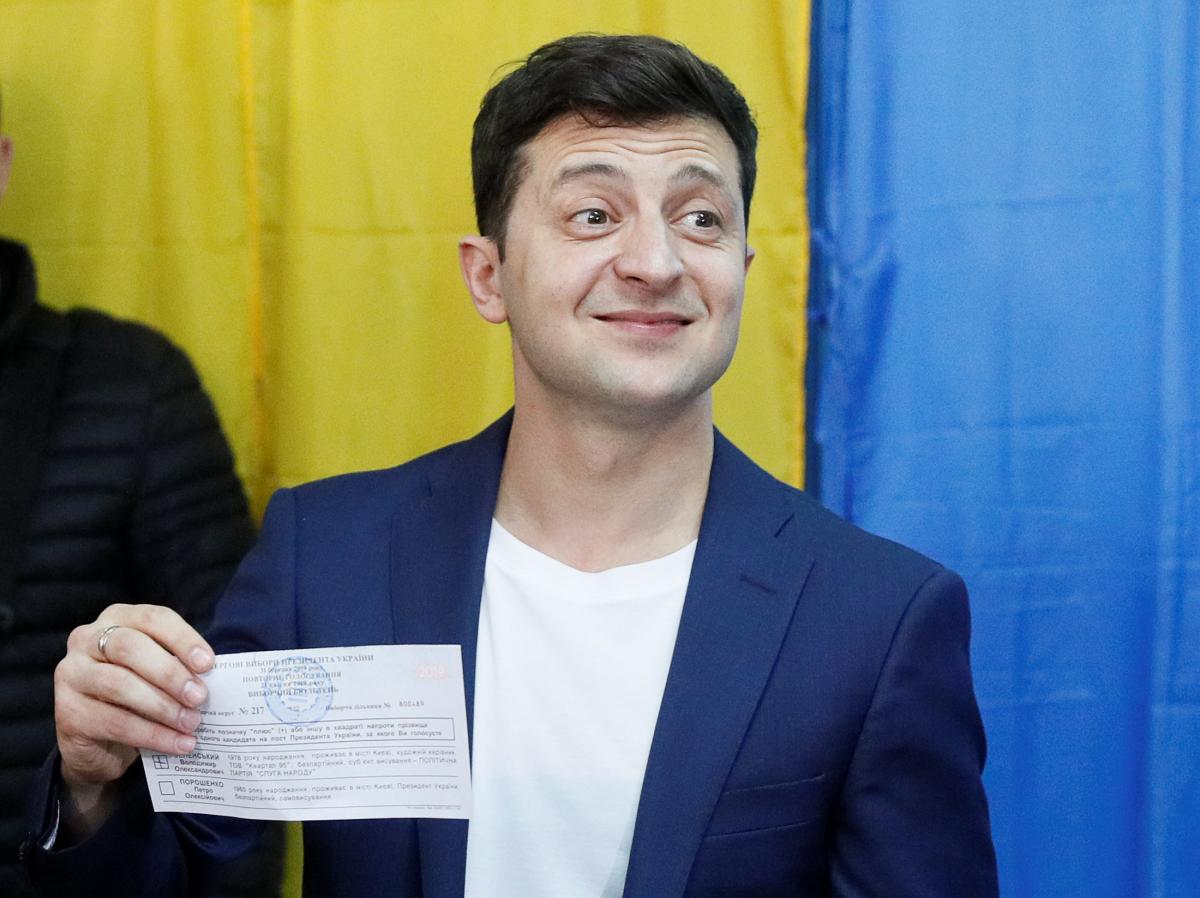 REUTERS
Anatoliy Oktysiuk, a political expert at the Democracy House analytical center, suggests Volodymyr Zelensky will face a setback on the path of building a strong presidential vertical, and the axis of political power in Ukraine will shift to various groups of influence in the Verkhovna Rada.
"It seems to me Zelensky will be a weak president. Therefore, Ukraine's movement toward a parliamentary republic looks quite natural. There will be five or six large oligarchs in parliament, and an oligarchic consensus will be formed, where each oligarch will have his own piece of cake. They will negotiate, cooperate or fight each other. And if someone wants to change the status quo, all the rest will unite against the rebel. Zelensky won't be able to change anything right now. The system in our state is built in such a way that a parliamentary majority is needed for the president to work actively and efficiently. If Zelensky now starts forming a majority in parliament, it will be very costly – I don't know who will be gathering it, but various informal groups will want to have their 'cookies.' Otherwise, Zelensky will have to completely give up on the entire economic bloc and partially concentrate on diplomacy and defense," Oktysiuk told Glavred.
Read also"Impossible" to talk about Rada dissolution as of today – Zelensky Team speaker
"Pretty soon, Volodymyr Zelensky will face a crisis of legitimacy. Because the expectations from his presidency are too high, while the demand for changes that Zelensky is unlikely to achieve is also too high. And then this 'snowball' will turn against him. In the near future, the new president will start losing support of the Ukrainians pretty rapidly, and many will criticize him. First of all, Zelensky will be criticized by the electorate of the [pro-Russian] Opposition Bloc, which voted for him in the runoff, as well as by political elites. Zelensky will be under a flurry of fire. He will definitely face tough times, where the support and trust of society will begin to drop. So, Zelensky's high results is a protest and a referendum on distrust of the old elites," he said.
According to the expert, now Zelensky has an extremely small range of actions that he can perform as the president of Ukraine.
"Now the question is whether Zelensky will be able to dissolve the Verkhovna Rada and not to lose his popular rating? At first, he will face a hostile environment: he won't be able to do anything, his decisions will be sabotaged. Since Zelensky doesn't understand some things, does not know yet how things function and work, there is a risk that he may become a victim of some behind-the-scenes arrangements of various groups of interests and influence, because now the struggle for positions and the pressure of various oligarchs for their quotas will begin," Oktysiuk said.