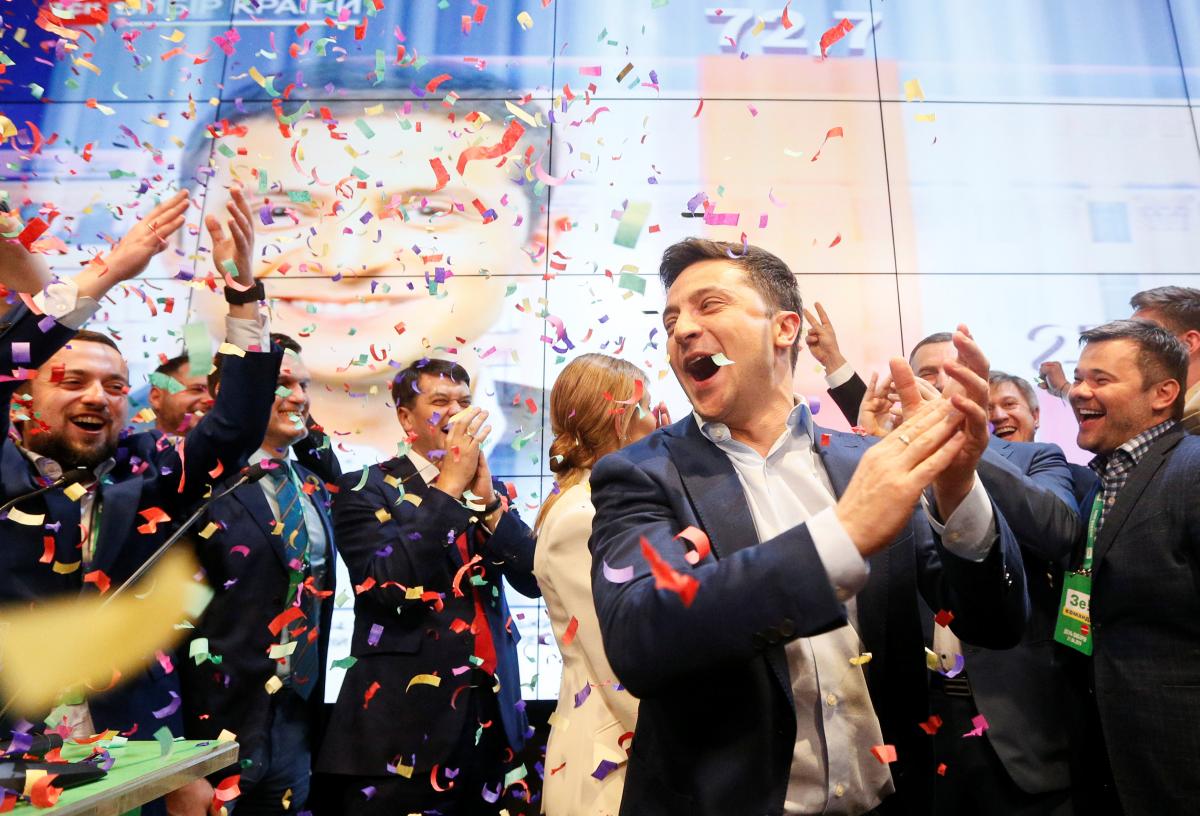 REUTERS
A representative of Ukraine's presidential candidate Volodymyr Zelensky's team say a possible date for the inauguration of Volodymyr Zelensky, who is winning in the runoff election, is May 28, 2019.
The inauguration date is May 28, so that the new president no longer has the right to dissolve the Verkhovna Rada, Ukraine's parliament, as less than six months remain before parliamentary elections, he told journalist on April 22, according to the RBC Ukraine media outlet.
However, there is another interpretation of the legislation, that is the powers of the current parliament will end on December 16. So, the Rada may be dissolved before June 16, the publication wrote.
Read also"Impossible" to talk about Rada dissolution as of today – Zelensky Team speaker
Noteworthy, Chairman of the Verkhovna Rada of Ukraine Andriy Parubiy, whose role in this matter is crucial, speaks against early elections, since the parliament determines the date of the inauguration. And, if there is not enough votes, the speaker sets the date personally.
As UNIAN reported earlier, the Central Election Commission (CEC) of Ukraine has already processed 98.04% of protocols from precinct election commissions on the results of the second round of presidential elections.
Presidential candidate Volodymyr Zelensky received 73.15% of the votes while his opponent, incumbent head of state Petro Poroshenko, was supported by 24.53% of the voters.